Samsung device Android 4.4.4 update roadmap leaks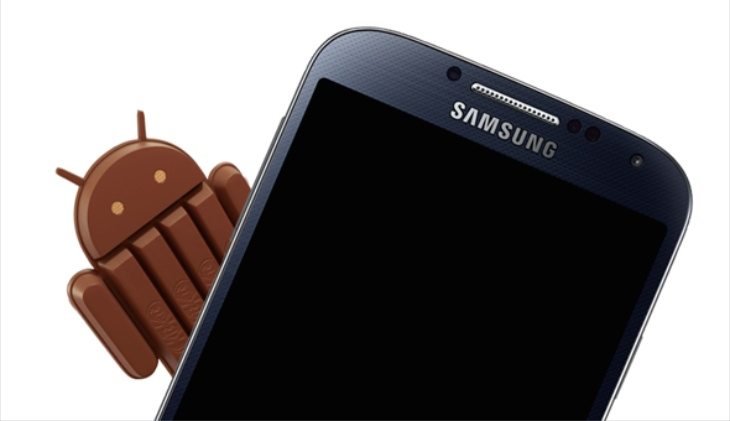 We always endeavor to bring readers news of operating system update for various smartphones and tablets, and today we have bumper news on this score. A Samsung device Android 4.4.4 update roadmap has leaked, giving expected timeframes for 13 different phones.
Android 4.4.4 KitKat is the latest version available, although we firmly expect the new Android L upgrade to become available in the coming weeks. For now it's back to Android 4.4.4 though, and the roadmap below gives plenty of information for when you should expect your device to receive this update.
For example there's a 'completed' status of the update for the Galaxy S5 (SM-G900I and SM-G900F), Galaxy Note 3 (SM-N900), and Galaxy Note 3 LTE (SM-N9005) and all of these are listed for the update in October. Other devices listed have either a 'pending' or 'Final Testing' status shown, with an estimated time of arrival as November this year.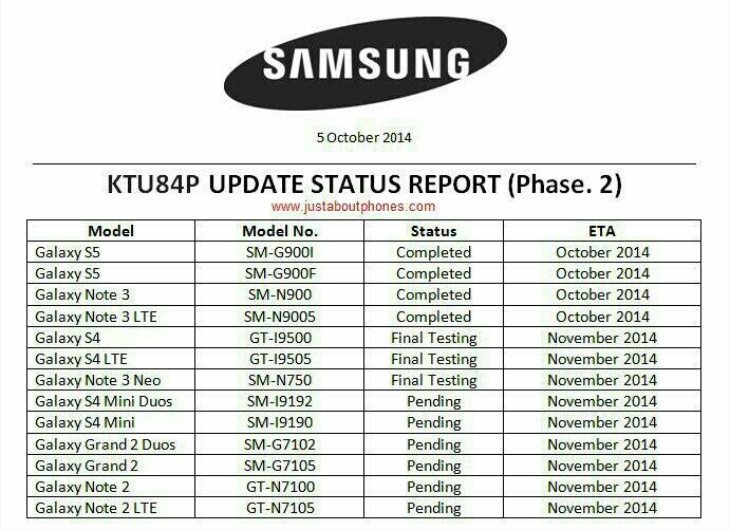 As you can see from the leaked image the devices scheduled for the Android 4.4.4 update in November are the Samsung Galaxy S4, Galaxy S4 LTE, Galaxy Note 3 Neo, Galaxy S4 Mini Duos, Galaxy S4 Mini, Galaxy Grand 2 Duos, Galaxy Grand 2, Galaxy Note 2, and Galaxy Note 2 LTE. You can see individual model numbers in the roadmap image.
It's believed that Google will announce more about the upcoming Android L update tomorrow, so hopefully it shouldn't be too much longer until we can start giving readers news about when their devices will receive the new OS version. Are you pleased to see your Samsung device on the above roadmap for the Android 4.4.4 KitKat update?
Source: XDA Developers
Via: Phone Arena