iPad mini 3 specs alert vs iPad mini 2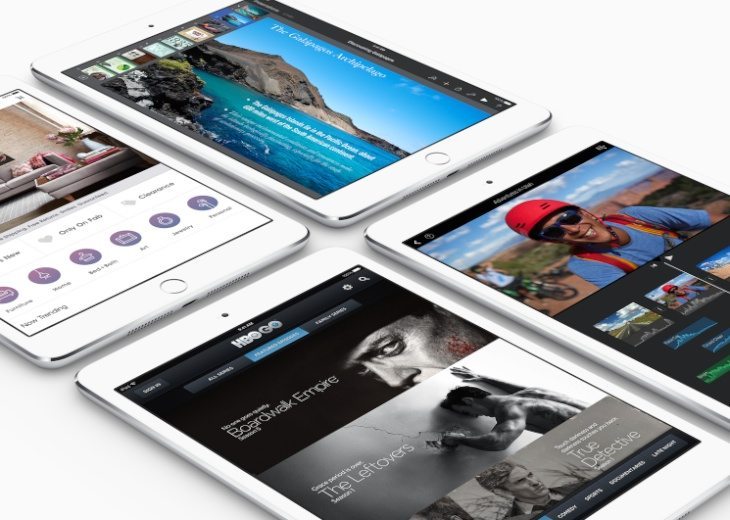 Many people were eagerly waiting for the official unveiling of the iPad mini 3 at Apple's event on Thursday, but after the reveal may be asking what's different to the iPad mini 2. The answer is not a lot, and if you're wondering which to purchase you might like to take a look at our iPad mini 3 specs alert vs. iPad mini 3.
At this point in a comparison we'd usually give you a blow-by-blow specs account for each device so that you could easily see the differences. There's no need on this occasion though, and you'll soon see why. Here are the specs for the iPad mini 3 —
It has a 1.3GHz Apple A7 dual-core processor, PowerVR G6430 graphics, a 7.9-inch display with resolution of 2048 x 1536 and 324 ppi, 1GB of RAM, and 16, 64 or 128GB models for internal storage (non-expandable). There's a 5-megapixel rear camera with autofocus and 1080p video capture, a 1.2-megapixel front-facing camera, and it runs iOS 8.1. Connectivity options include LTE, Wi-F a/b/g/n, Bluetooth 4.0, GPRS, EDGE and microUSB 2.0. Apple hasn't specified the battery capacity yet, but as usual it's non-removable.

So how does the iPad mini 2 (iPad with Retina display) vary as far as these specs are concerned? Now here's a thing, as the specs of the iPad mini 2 are the same as above except that it runs iOS 8.0.2, but it will be receiving the iOS 8.1 update on Monday anyway! Also the mini 2 released with a 32GB storage option as well, and we know it has a 6470 mAh battery. Therefore if you were thinking of upgrading to the iPad mini 3 because of specs you might want to think again. The tablets even have the same dimensions and weight.
The tablets aren't exactly the same though, as the new iPad mini also comes in a gold color option and includes a fingerprint sensor and the much-publicized Apple Pay feature. We previously informed readers that some models of the iPad mini 2 would continue to be sold by Apple and that its price would be lower than the iPad mini 3. Therefore unless you particularly want a gold tablet or the thrill of a fingerprint sensor there really is little point in paying $100 more for the iPad mini 3, although pre-orders are now open if you do want one.
Were you eagerly waiting to see what Apple would bring to the table with the iPad mini 3? If so, are you disappointed to know that there is very little on offer in the way of specs upgrade? Will you now purchase the iPad mini 2 or iPad mini 3? Let us know with your comments.