The Archos 50 Diamond is an upcoming Flagship with a nice price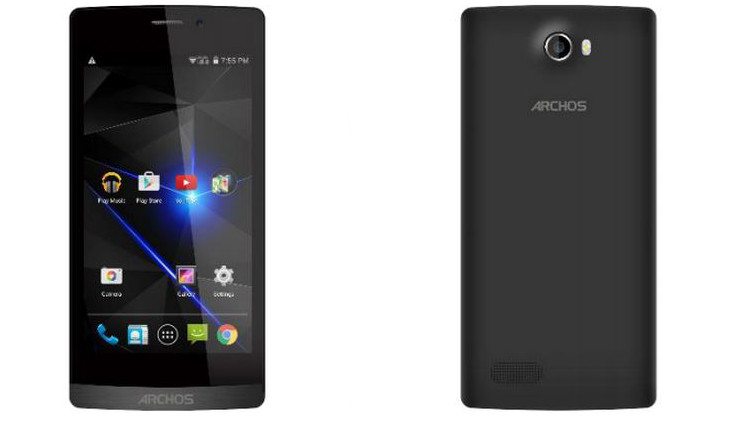 Everyone has a different definition for what qualifies a smartphone as "flagship" material. When you set the bar high, you've got to really impress, and that's the case for companies like Samsung, LG and Apple. Not so much with Archos, but they're upping the ante with the upcoming Archos 50 Diamond as it looks to be their flagship for early 2015.
Archos has announced the Archos 50 Diamond today at an event in Paris, and packs a bit more punch than their usual handsets like the 45c Platinum. This means you'll be getting a 5-inch display with a resolution of 1,920 x 1,080 which is quite the upgrade from the 45c's FWVGA display. It only gets better from there…
The rest of the Archos 50 Diamond specs include 2GB of RAM, 16GB of expandable internal storage, and Cat 4. LTE. The device has powerful cameras as well with a 16MP rear snapper and 8MP front-facing sensor. As for the processor, you'll get a new 64-bit octa-core Snapdragon 615 with four 1GHz cores and four 1.7GHz cores. Last but not least, is a respectable 2,700mAh battery, and Android KitKat 4.4.4.
The Archos 50 Diamond specs show it's not a smartphone to be taken lightly as it's got plenty of horsepower and a couple of beastly cameras. The Archos 50 Diamond price is also worth mentioning as it's said to go for €199 when it arrives in early 2015.
Would you give an Archos handset a shot over Samsung or Apple if the price is right?
via – GSMarena  source: journaldugeek