Best Galaxy Note 4 case choices from Spigen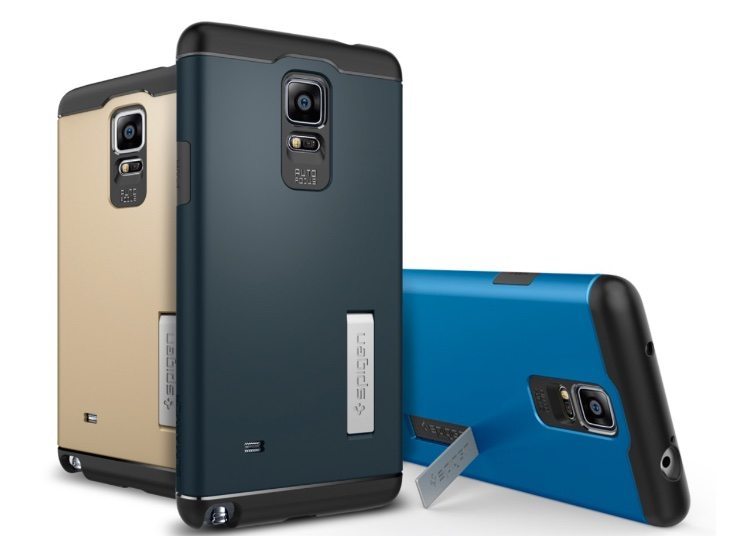 Many consumers are finally getting to grips with the Samsung Galaxy Note 4 phablet and will want to keep their new device protected as well as looking pristine. Therefore a good case accessory is a must, and today we've rounded up some of the best Galaxy Note 4 case choices from Spigen.
Spigen offers some excellent cases for the Note 4 and we've previously given some details of the Spigen Tough Armor case that includes a kickstand. The accessories company offers several different types of case for the phone and we've selected something for all tastes and budgets.
We'll begin with the Slim Armor case for the Galaxy Note 4. This one is priced at $29.99 and comes in Electric Red, Champagne Gold, Mint, Metal Slate, Electric Blue, or Shimmery White color options. Some colors are listed for availability later this month while others will arrive in November. If offers dual layer protection with TPU and polycarbonate materials, advanced shock absorption technology, air cushion corners for drop protection, and a lip around the display for screen protection. It also features a built-in foldable kickstand.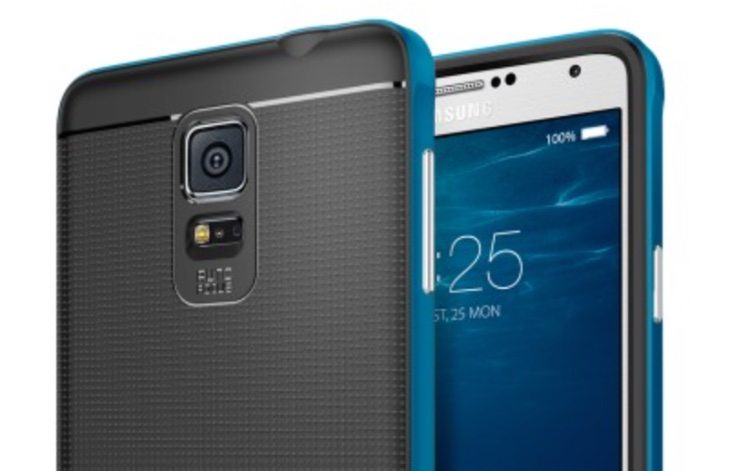 Another good choice is the Galaxy Note 4 Spigen Neo Hybrid case and this one has a price of $34.99. It's in Champagne Gold, Electric Red, Electric Blue, Metal Slate, or Satin Silver color options and is a bumper case. This case is made from matte TPU and polycarbonate and features shock absorption, with a slim and form-fitting design. The frame has a metallic finish with metallized polycarbonate buttons. The white and gray versions are in stock now with the other colors due on November 10.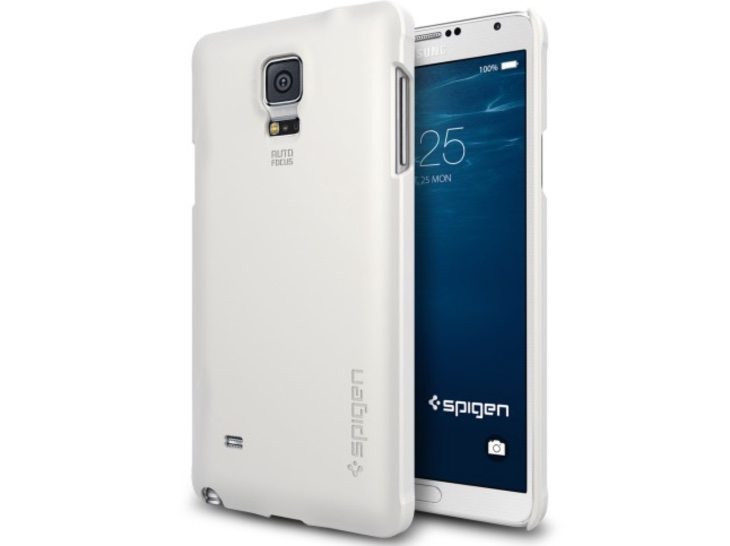 Our final pick is something a little cheaper so how about the Thin Fit case for the Note 4. This one is just $14.99 and comes in Smooth Black, Mint or Shimmery White. It's a hard case made from polycarbonate that's both durable and lightweight with a precise fit. It also offers access to speakers, cameras and other ports.
For information or to order any of these Spigen Samsung Galaxy Note 4 cases head to this Spigen website page where you will find these as well as other case ranges for the phone. Alternatively you might like to check out some Galaxy Note 4 Otterbox cases. If you order any of these cases why not let other readers know your opinion of it by sending us your comments.