Budget iPhone 6 power case with 4000 mAh battery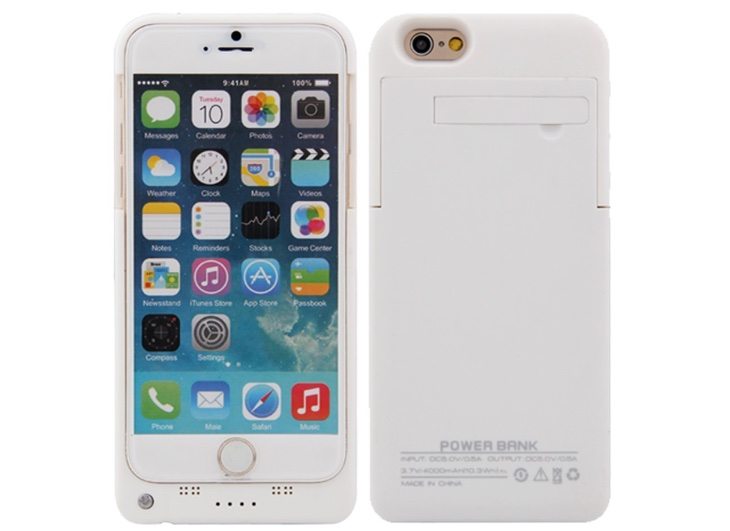 We've been bringing readers news on useful Apple iPhone 6 accessories and if you're a heavy user of your smartphone then you might be looking for a battery solution. Today we have some details of a budget iPhone 6 power case that has a sizeable 4000 mAh battery.
Rather than a dedicated battery case this Power Bank solution is an external power bank that can house the 4.7-inch iPhone 6. While that might not suit everybody. we can't argue with the extremely low price tag of just $19.79 at the time of writing, so this could be a solution for some iPhone 6 owners.
The full name of this accessory on Amazon is rather a mouthful as it's dubbed the 4000mAh External Battery 4.7″ Case Charger Portable Charger Battery Back Up Power Bank Rechargeable Power Case with Stand for iPhone 6. However, we won't focus too much on the name and instead look at what it has to offer.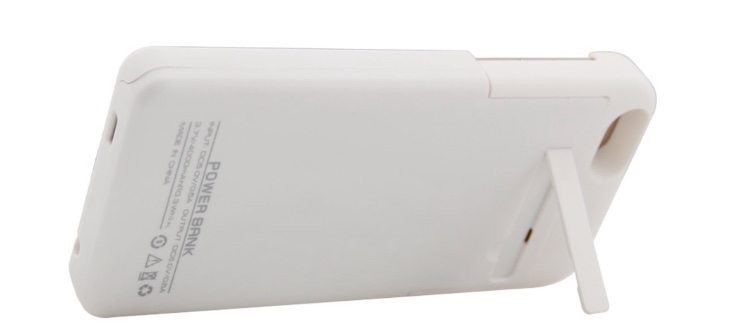 The 4000 mAh battery of this Power Bank external battery case gives more than a full charge for your iPhone 6. There's a lightning connector and the accessory supports both charging and data syncing simultaneously. The precise fit offers convenient access to controls, ports, speakers and cameras, and it has built-in short circuit and over charging protection. The iPhone 6 can be fully inserted into the case and it also features a useful kickstand.
If you want to see more or order this external battery case you can do so at this Amazon product page where it's currently in stock. You might also like to check out some other iPhone 6 battery cases that we've previously detailed here and here. Will you be ordering this Power Bank external battery case for your iPhone 6?