Galaxy Note 4 case with Bugdroid Circuit and price appeal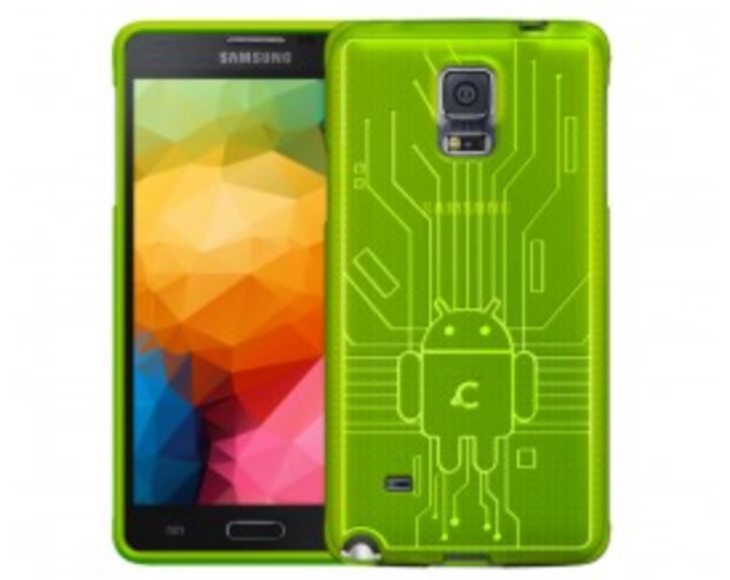 If you have recently purchased the Samsung Galaxy Note 4 and are hoping to keep it looking good, you might be looking for a suitable case accessory for it. There's a huge amount of Galaxy Note 4 cases available or about to release, and while some can be expensive there are also some that won't break the bank. Today we have details of a Samsung Galaxy Note 4 case with Bugdroid Circuit print and price appeal.
If you're purchased a Galaxy Note 4 then odds on you're already an Android device enthusiast, so this budget case with custom designed Budgroid Circuit print could be just what you're looking for. It's made by Cruzerlite and is available in a wide variety of color choices, so you should find at least one that will suit you.
This case is in the premium Circuit line of cases and these gel cases are made from thermoplastic polyurethane (TPU) to provide scratch resistance and shock absorbancy from everyday use and occasional knocks and spills. This makes the case stiffer than a silicone skin but still flexible, and it also has a high level of transparency.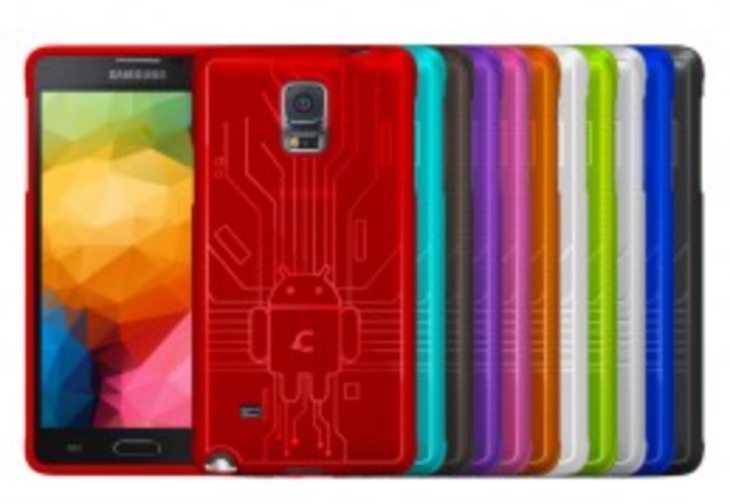 The case is easy to apply and remove and is also shatterproof. It wraps around the phone and has a raised front edge to protect the display when the handset is face down. It also has precise cutouts for convenient access to ports with buttons covered for protection. It comes in the following color options, black, blue, clear, green, orange, pink, purple, red, smoke, teal, and white.
The Cruzerlite Bugdroid Circuit Samsung Galaxy Note 4 case is priced at just $9.90 and is set to release between November 11 and 15, so there's not took long to wait for it. If you want to see more about the case head to this Cruzerlite product page. Alternatively you may want to take a look at our earlier articles on some of the best Galaxy Note 4 cases from Otterbox or Spigen at the links provided.
Are you thinking of ordering the budget, cheerful Bugdroid Circuit case for the Samsung Galaxy Note 4 from Cruzerlite? If you do, why not let us know what you think of it by sending us a comment.