iOS 8.1 problems add to slow uptake of iOS 8.x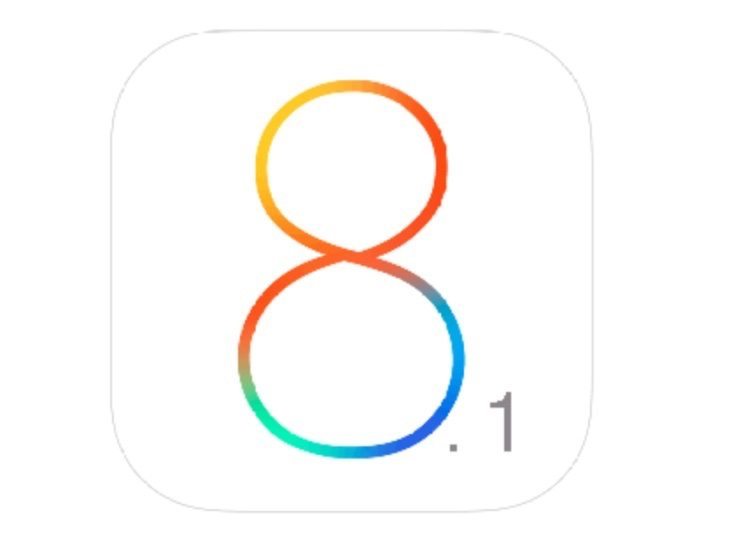 Since iOS 8 released to the public in September there has been rather a catalog of various issues and complaints about Apple's new mobile operating system. This continued with subsequent updates, to the point where we have been overwhelmed with responses to our articles on these difficulties. Now it appears that iOS 8.1 problems are adding to the slow uptake of iOS 8.x.
Apple iOS 8.x updates so far include iOS 8, iOS 8.0.1, iOS 8.0.2 and most recently 8.1. We don't want to bang on too much about the various ongoing problems as we've already covered this extensively, but suffice to say we first reported on this shortly after iOS 8 was made available, through to the most recent iOS 8.1 update that arrived 10 days ago, with problems that we recently discussed.
This led to us calling for Apple to issue an iOS 8.1.1 update as soon as possible, as it's clear to us that many readers are increasingly frustrated and feel let down by Apple over this debacle. We're still receiving comments and emails on a daily basis from people whose iPhones and iPads are still not functioning correctly, with problems with cellular connectivity, Bluetooth, and WiFi being high on the list of issues.
Although versions of iOS 8 are now on more than half of compatible iOS devices, the uptake is still going at a slow rate. In the first three weeks of iOS 8 availability there was a little under a 40% adoption rate and at the iPad event earlier this month it was announced that the rate had increased to 48%. Since the event two weeks ago a figure of 52% adoption is shown on the Apple developer page, meaning that the growth rate has only been 2% a week over the last two weeks, as reported here.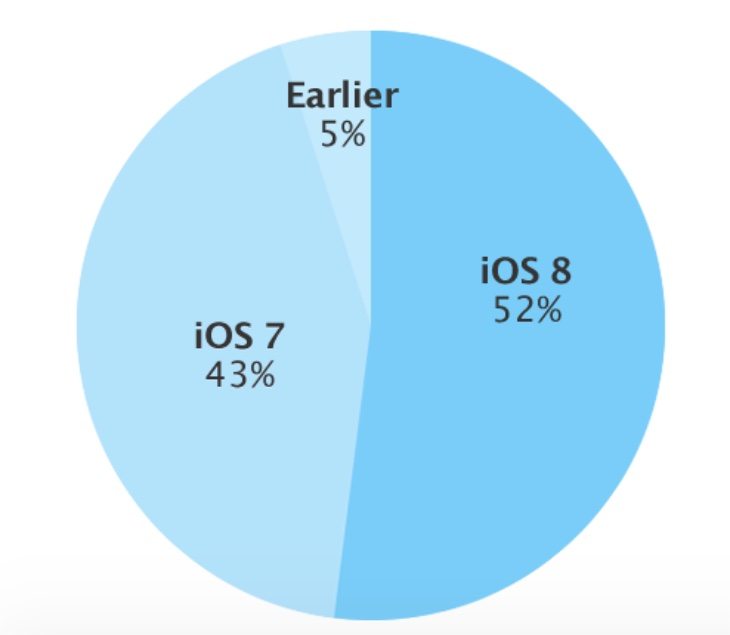 Some people will have been put off updating after Apple had to pull the iOS 8.0.1 update, which adversely affected mobile connectivity and the fingerprint sensor on some devices. Others may not have updated their devices due to the large amount of storage space needed. Still more may have decided not to update after hearing about the issues that some users were having with their devices.
We've been taking a look at comments to our recent articles, and it's evident that many people are becoming increasingly perturbed about this situation. For example one reader wrote yesterday, "Since updating to ios8 on my iPad mini I often find links in Safari will not work until I scroll the screen up and down and try again. Web pages often freeze, as does email. Completely unacceptable and seriously undermines the credibility of Apple. They need to man up and roll back the software until they've ironed out all these problems. I'm not impressed at all." We have to say that this comment reflects the issues we're having with our own iPad mini since updating to iOS 8.
Another reader recently wrote, "Wifi problems, app problems (won't load) it's the worst update and I'm sick of things happening every time there's an update……….considering changing phones. Had enough!!" The following comment also illustrates people who are concerned enough about problems that they are choosing not to update. This reader wrote earlier today, "iPad 2 wi-fi only: slow to the point of being unusable after 8.0, 8.0.1 and 8.1 updates. Perfectly fine under iOS 7. Not willing to risk updating my iPhone 5s. Not confident this will get better and angry that Apple is letting such basic problems go unresolved for so long."
These are just a few examples of the hundreds of comments and emails we've received from readers about ongoing issues, and a look at forum threads also shows that many others are still having problems. When a new iOS update is about to release we usually advise readers that it can be a good idea to wait for a few days before downloading and installing the update to avoid any problems that are thrown up (although we don't always taken our own advice!). Those people who did choose to wait are probably pleased that they did so, considering the many issues that have since been reported.
It seems likely then, that at least a small part of the slow adoption rate of iOS 8.1 is due to people delaying updating their devices because of reported problems, although it would be interesting to hear from readers about this. Have you updated your iPhone or iPad and wish you hadn't? Maybe you chose not to update because of hearing about these ongoing issues with iOS 8.x releases? Let us know with your comments.