FIFA 15 Ultimate team issues cause growing frustration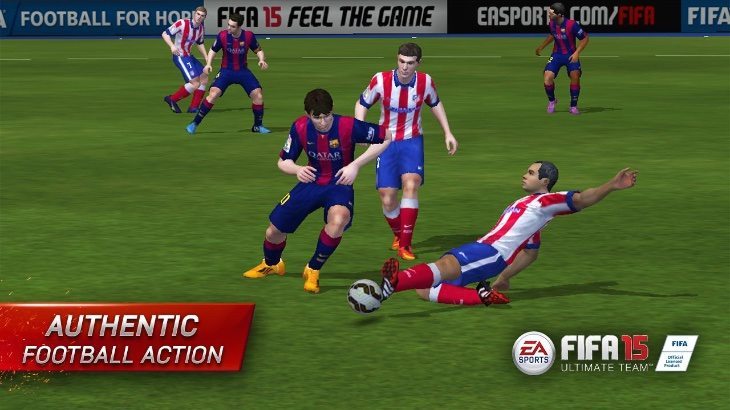 The FIFA 15 Ultimate Team app for Android and iOS devices received an update on October 17, and a couple of days later we reported that some people were having FIFA 15 UT problems since the update. Now it's over two weeks later but it's clear that this difficulties are still persisting and that FIFA 15 UT app issues are causing growing frustration.
We've received a number of emails and comments from our readers about ongoing problems with FIFA 15 UT. For example one reader wrote just a few hours ago, "Fut 15 keeps on crashing after connecting to Facebook i think? Can anyone help me?" Another wrote, "When ever I open fifa 15 and when I am on home page it crashes whyyyy pls fix it getting pissed off," and yet another person commented, "I can't play the game, it keeps crashing, after tapping the "tap to continue " I can play for a second or two after that it crashes."
These kinds of comments are echoed on the FIFA 15 Ultimate Team Android app description on Google Play, with many people discussing various issues in the user reviews section. For instance one player wrote recently, "Not happy at all I had purchased some fifa points, the payment went through but I did not receive my fifa points. This is the second time this has happened. Now every time I sign into the game it automatically closes down. I actually enjoy playing the game, but this is destroying my gaming experience. I've emailed countless times, but all they do is send an email back with a link that my mobile security does not trust…"
Another user review on the Google Play Store wrote, "I had lost my FIFA 15 account since I had logged in to FaceBook using my device? WTF is going on after all the new updates??" Yesterday another person commented, "Amazing game big prob Its like best game but then it's been like 40 times today that it's disconnecting from EA servers…. After every match and every player i buy through bid….. It disconnects…. Pls fix…."
These are just a few examples of the numerous complaints being made about FIFA 15 UT, and the majority of them are about issues that have arisen since the last update. If you're in the same boat as some of the above users of the app we'd like to hear from you.
Are you encountering any problems with the FIFA 15 Ultimate Team app, either on iOS or Android? Did these issues begin after the last update, and what is the nature of your problem with the app? Drop us your comments in the box below.