HB MB Chronowing smartwatch priced at $350 and $650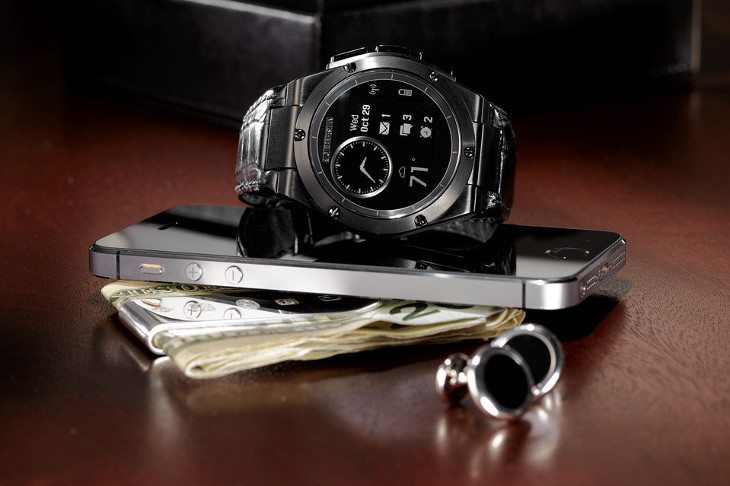 Weekends are notoriously slow in the world of mobile news and gadgetry, but occasionally something juicy drops. Last night we got just that when an unexpected smartwatch was announced with the HP MB Chronowing smartwatch.
Smarwatches are still in their infancy, but we've already seen manufacturers start to churn out different designs. HP was rumored to be getting into the wearables market with Micheal Bastian and Gilt, and now we're getting our first look at the product of that collaboration. The HP MB Chronowing smartwatch isn't quite what we expected, but it's an interesting smartwatch nonetheless.
The HP MB Chronowing ditches the touchscreen and replaces it with a regular LCD display. As you can see from the dual-display of sorts, you can tell the time in the smaller "bubble" while the rest of the display is used for notifications. It can't track your fitness and it won't work with voice commands, but it can sync up with both iOS and Android devices.
When you put the HP MB Chronowing smartwatch next to the Apple Watch, LG Watch R or Moto 360… it honestly doesn't seem that appealing. The price isn't going to help matters as it's said to go for $350 with leather, rubber or a nylon band while a sapphire glass model with a crocodile band will go for $650.
How do you think the HP MB Chronowing will do against the Moto 360 and Apple Watch?
via – The Verge   source: Wall Street Journal