LG G Edge design offers something new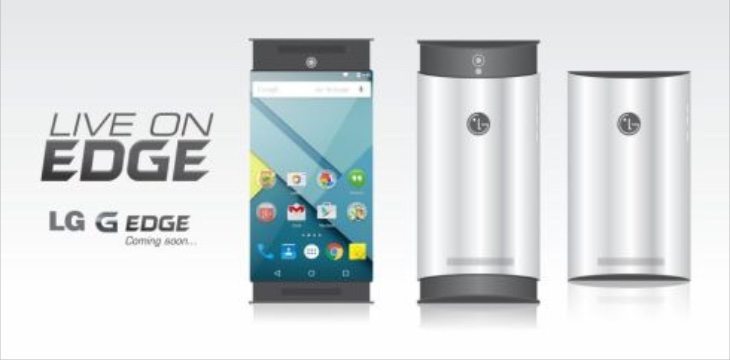 We make no excuses for taking a look at concept phone designed from time to time as they can give us tantalizers of future possibilities. LG likes to be one of the innovators in the smartphone market and we have an LG G Edge design that offers something new to show today, that might fit with LG's design plans going forward.
This concept LG G Edge comes from designer Nilesh Chaudhari. Whereas the deal with the Samsung Galaxy Note Edge is a curved edge display on one side for notifications, this LG flagship design idea expands into two different areas. As you can see from the image shown here the handset appears to be made of curved metal and can be extended at the top and the bottom.
The extended portions include the camera and speakers to the top and bottom on the front as well as one on the reverse casing, and the phone appears to be running Android 5.0 Lollipop. There's an edge to edge display, which ties in nicely with recent news from LG that the company is developing a new display which will have virtually non-existent bezels.
Unlike some of the concept visions we see, the designer hasn't come up with his notion of specs for the LG G Edge as this is a teaser idea for now. What's not clear from the image here is just how these two parts extend from the main body of the phone, and that would be an opportunity to get really inventive.
We'll certainly be interested to see a finished LG G Edge design complete with specs and features, and we wonder what you think about this. Would you like to see a real LG smartphone similar to this developed by the company? Let us know with your comments.
Source: Concept Phones