The Kyocera DuraForce is bringing the Rugged to AT&T November 7th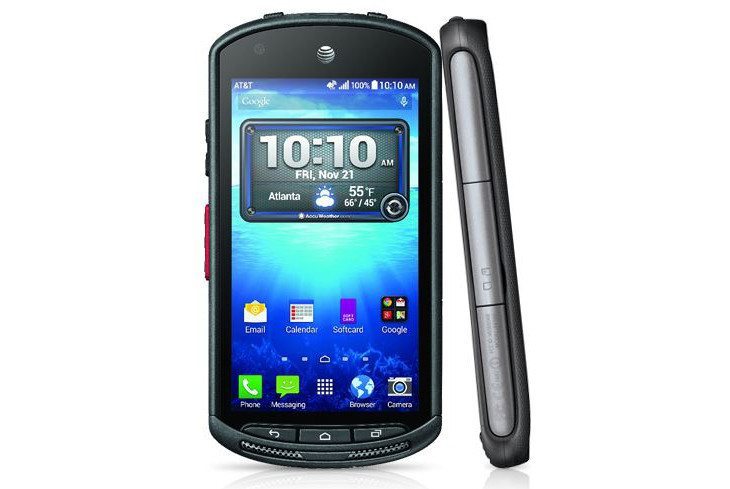 We've seen more rugged handsets arrive this year than in previous times, and they're getting a little beefier under the hood as well. The latest tough phone to touch down is the Kyocera DuraForce, and it's headed to AT&T.
The last Kyocera handset we covered was the Brigadier back in July, and the Kyocera DuraForce is a different beast altogether. It's built to be tough and take on the elements, and was tested by none other than Bear Grylls himself. Seriously, there's even a video of it.
The Kyocera DuraForce specs show a device with a 4.5-inch impact-resistant touchscreen that can be used wet or with gloves. Under the hood, you'll find a 1.4GHz Snapdragon 400, 2GB of RAM, and 16GB of expandable (up to 32GB) storage to go along with a large 3,100mAh battery. It's an LTE equipped handset, and it will run Android 4.4.2.
As for the features, the Kyocera DuraForce is certified for use in hazardous environments, and uses Kyocera's "Smart Sonic" receiver tech to improve audio quality. It's equipped with EPTT functionality as well so you can connect to groups or people by pushing a tactile button. As you'd expect, it is IP68-certified, and housed in a Military Standard 810G casing for added protection.
If you work in hazardous environments or are just really, really hard on phones, the Kyocera DuraForce may be just the thing for you. The handset will be up for grabs on November 7th through business channels while the general public can pick one up on November 21st. The Kyocera DuraForce price is listed at $389 unlocked, for $16.63 on Next 12 or $16.63 through Next 18. You can also pick it up for $49.99 on a new2-year contract.
via – AT&T