The Otium Z4 listed for $190 with KitKat and a Fingerprint Scanner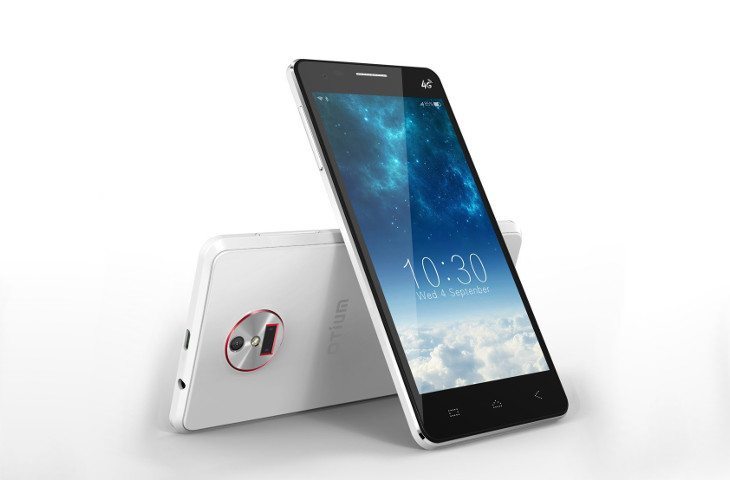 We try to keep an eye out for new manufacturers and smartphones, and have only touched on Otium once when we talked about the Otium U5 and its barely there bezels. Well, they apparently have another handset in the works with the Otium Z4.
The Otium U5 looked impressive although it was a mid-ranger under the hood. The company has been slowly leaking information on Facebook over the past few days on the Otium Z4, and the device hasjust popped up on several online retailers for sale. Ready to get the scoop on the Otium Z4 specs?
The Otium Z4 sports a 5-inch 720p display, and is powered by a quad-core MTK SoC. It comes with 1GB of RAM, 8GB of internal expandable storage, and gets is juice from a 2,700mAh battery. Â As for the cameras, you're looking at an 8MP rear camera and 2MP selfie-snapper. Unlike the U5, the Otium Z4 will have 4G connectivity to go along with Wi-Fi, Bluetooth, and Dual-SIM functions. It may sound like another mid-ranger until you consider the fact it has a fingerprint scanner — something you don't generally see on budget smartphones.
Otium didn't out the Otium Z4 specs or price on its Facebook page, but the device is already listed on Amazon for $190. The price is comparable to their other smartphones, and their Amazon listings show at least a dozen different handsets and gadgets for sale. If you're interested in the Otium Z4, you can hit up the link below to pick one up from authorized retailers.
via – Gizchina