iOS 8.1.1 update beta on iPhone 6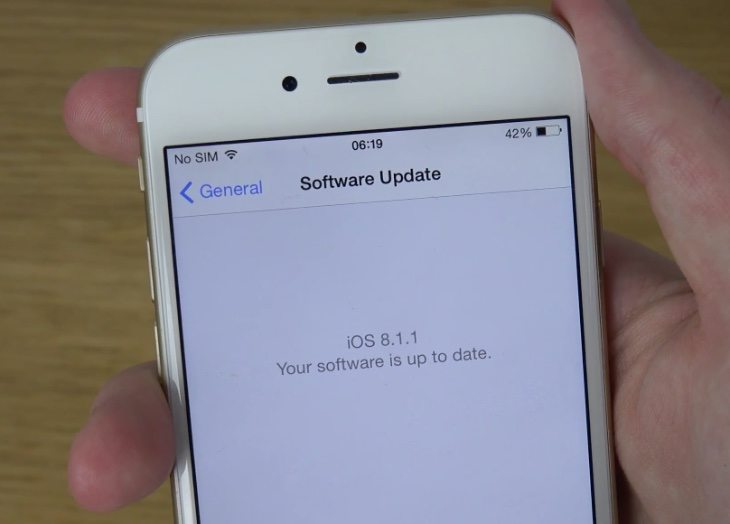 Apple's upgrade to iOS 8 hasn't been plain sailing for the company, and we've reported several times now on problems from iOS 8 through iOS 8.1. A new update that includes bug fixes is on the way in the form of iOS 8.1.1 that will hopefully resolve at least a few of the issues for iPhone and iPad users. Today we have a video of the iOS 8.1.1 update beta on the iPhone 6.
Towards the end of October we posted an article about how an iOS 8.1.1 update was needed quickly to resolve the ongoing frustration that many owners have experienced regarding difficulties with their devices, and yesterday we informed readers that iOS 8.1.1 had been seeded to developers in beta form for testing. This update will contain some fixes, as hoped for by many people.
Now we can show you one of the first looks at iOS 8.1.1 beta 1 in the YouTube video under this article. The brief video gives an idea of iOS 8.1.1 beta 1 running on the iPhone 6. At the beginning we're shown that the iPhone is indeed using iOS 8.1.1 and the reviewer points out that this is one of the first times that Apple has pushed out a patch release in beta form.
It's then noted that most of this update concerns speed improvements and bug fixes, mostly for the iPad and iPhone 4S, though we hope that some other devices also receive fixes. There's also some advice for those who like jailbreaking their devices that some readers might want to check out.
Unfortunately there's not too much to show as the update is mainly for fixes, although the reviewer notes that so far his iPhone running the iOS 8.1.1 in beta feels good, and also mentions some tweaks to the Health app. When you've viewed the video below it would be good to hear your thoughts on iOS 8.1.1. Are you hoping the next update release will provide resolutions for any problems you are having with your iPhone or iPad?