The Samsung Gear S is now available to purchase in the United States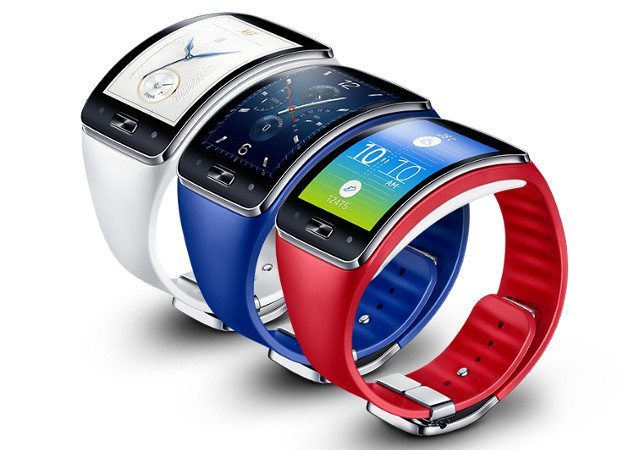 It's unofficially smartwatch month in the United States as we've already seen two wearables hit the states and have just gotten word of a third through Twitter. It's Sammy's turn at the plate, and they have just launched the Samsung Gear S.
LG introduced the LG G Watch R to consumers in America yesterday, and we just told you about Asus's plans for the Zenwatch this weekend. Samsung is not one to be left out of the party, and they took to Twitter to let folks know that the Samsung Gear S release is live in the US. If you think it's "just another smartwatch" you'd be mistaken…
The Samsung Gear S is unique in the world of wearables (at the moment) as it allows you to make and take calls directly from the wrist. That means it has an integrated speaker and mic — something none of the other wearables have implemented. It's a 3G smartwatch so you can use it sans the smartphone although you'll need one initially to get things started.
In addition to its cellular capabilities, the Samsung Gear S has a curved Super AMOLED display. Under the glass, you'll find a dual-core 1GHz chips, 4GB of storage, and 512MB of RAM. It's powered by a 300mAh battery, has a heart rate sensor, and is loaded down with various fitness apps and special software. As for the OS, you won't get Android Wear as Sammy opted for Tizen on their new smartwatch.
If you're interested in picking up the Samsung Gear S, today is your lucky day according to Samsung. The watch is listed at Sprint, Verizon, AT&T and T-Mobile. Pricing seems to vary from one site to the next as well — Sprint has it for $384 while AT&T is $299. That's the unlocked price, so it should drop with a new 2-year contract.
via — Samsung