Microsoft Lumia 535 specs and images leak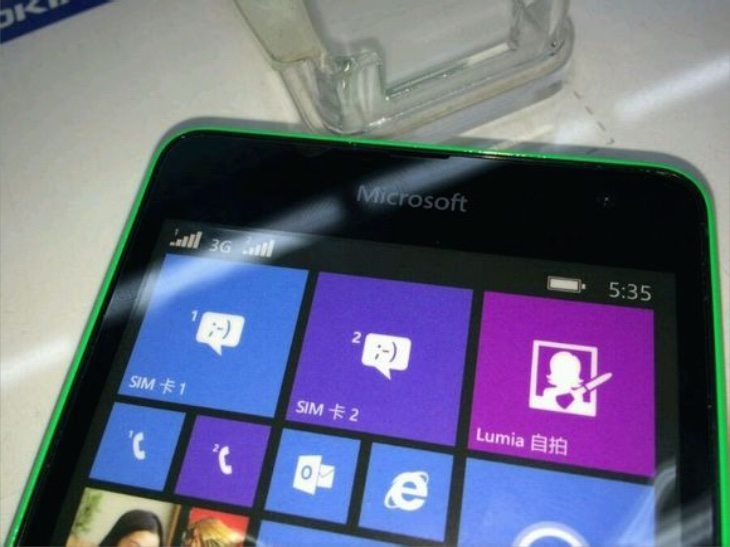 There will be some people who will be sad to see the Nokia Lumia name dropped in favour of Microsoft Lumia, but the first phone with the latter branding is to be announced on November 11. Now some Microsoft Lumia 535 specs and images have leaked ahead of the launch.
When we reported on the upcoming November 11 announcement we also mentioned some unconfirmed specs for the device that is expected to be unveiled. Now some images from China of the Microsoft Lumia have leaked along with specs, and while this is not a high-end phone it's still likely to find plenty of buyers going by previous low-end Nokia Lumia handsets.
We're showing a couple of the images here, which are thought to be of a dummy model of the Lumia 535 but still give a taster of how it looks. There's confirmation that this is a dual SIM handset, although it's thought that it lacks LTE and supports 3G for one slot only.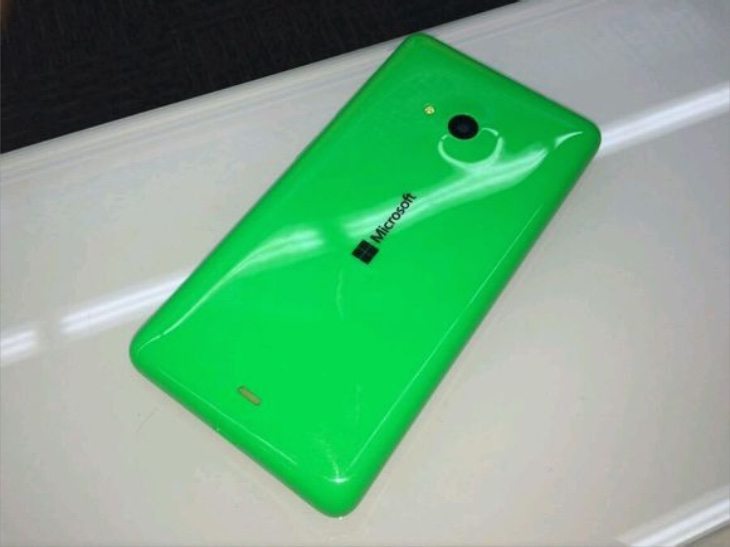 Unofficial specs include a 1.2GHz Snapdragon 200 quad-core processor, a 5-inch display with resolution of 960 x 540, 1GB of RAM, and 8GB of internal storage. Further specs are claimed to be a 5-megapixel rear camera, VGA front-facing unit, and a 1900 mAh battery. Color options for the Microsoft Lumia 535 are said to be black, blue, gray, green, orange, and white.
There's likely to be a lot of interest in this phone when it's officially revealed, although there's no news yet on a release date. Hopefully we'll be hearing confirmed news on that in just a few more days. Does the Microsoft Lumia 535 sound like a phone you might purchase if the price is right? Let us know with your comments.