The New Saygus V-Squared specs and design are revealed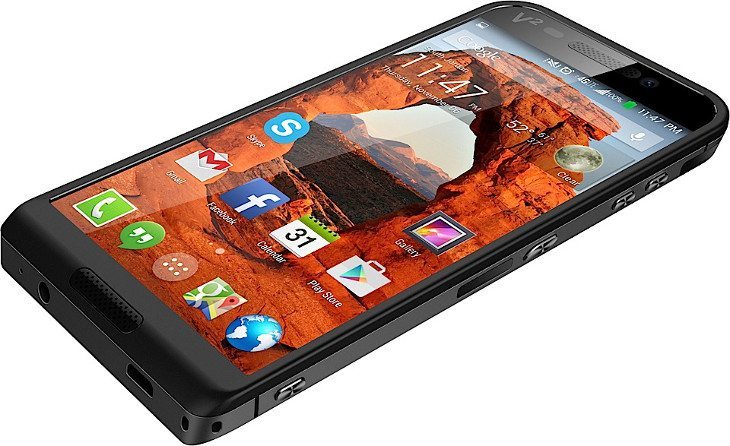 We had to go into our wayback machine to find the last time we mentioned Saygus. It was back in 2010 with the release of the Saygus VPhone, and out of the blue the company is back with a brand new handset. The Saygus V-Squared specs and design have been revealed, and you may be a little surprised by what lies under the hood.
The Saygus V-Squared specs show a flagship with a 5-inch FHD display, and a 2.5GHz Snapdragon under the hood. It gets a boost from 3GB of RAM, and you'll get 64GB of storage to work with to go along with not one, but two mircoSD slots. It actually gets better…
If you're looking for a smartphone with big cameras, you're in luck as the Saygus V-Squared has a massive 21MP rear camera, and a huge 13MP front-facing snapper. It's has a fingerprint scanner, is waterproof, and sports a Harman Kardon audio setup to boot. Throw in wireless charging, a 3,100mAh battery, and an IR blaster and you've just met the Saygus V-Squared smartphone. It's design is interesting as well as you can see from the pics.
To say the Saygus V-Squared specs are surprising would be an understatement although folks will understandably be a bit skeptical after the VPhone. If priced right, the V-Squared will prove to be extremely popular with those features, we'll just have to hope they can keep them in stock and not have any of the same issues OnePlus had. Stay tuned, and we'll keep you in the loop on the Saygus V-Squared.
via — Engadget