iOS 8.1.1 public release with fixes could be incoming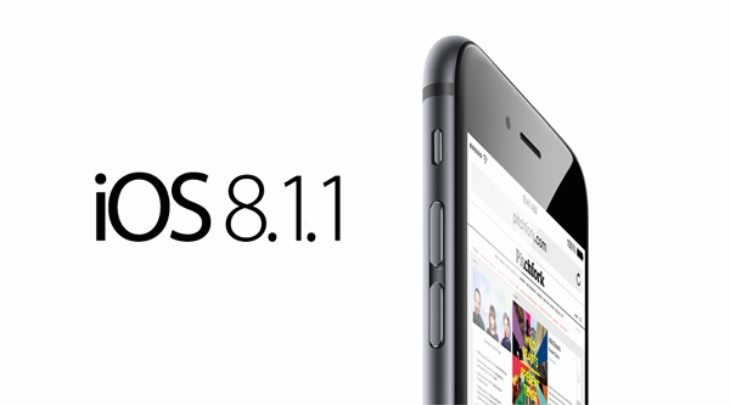 Many iOS devices will know that availability of the iOS 8.1.1 update is sorely needed. Problems with iPhones and iPads since updating to iOS 8.0 through 8.1 are still being reported on a daily basis, and just over a week ago the iOS 8.1.1 beta was seeded to developers for testing. Now the iOS 8.1.1 public release with fixes could be incoming.
The trials and tribulations that iOS device users have encountered with recent Apple iOS updates are numerous, and we've been reporting on these problems as we've been inundated with emails and comments from readers. Many of us have been having trouble with WiFi, Bluetooth, cellular connectivity and numerous other complaints, so we were pleased to hear that iOS 8.1.1 was in beta and aimed at providing some resolution to these issues.
At the weekend we reported that we were still receiving comments every day from readers who were becoming increasingly frustrated, just as we have been with our own iPad problems. We said that the release was urgently required and hoped that it would come as soon as possible, but pointed out that Apple could instead push out iOS 8.1.1 beta 2.
Now we have heard that Apple has stopped signing the first beta of iOS 8.1.1 with no sign of a beta 2 yet, and this suggests that the public release of iOS 8.1.1 could be incoming. Also, a source claiming to have Apple connections said on reddit that he was informed that the public 8.1.1 update would be rolling out at some point this week.
While the fact that Apple has stopped signing iOS 8.1.1 beta 1 is a promising sign, it's still possible that beta 2 could be on the cards, but at this stage we have no way of knowing and remain hopeful that the release is on the way within days. We'll certainly be keeping our eyes and ears well and truly open over the next few days and if there's further news you can be sure we'll keep you informed.
It's worth pointing out that in its release notes for the first beta Apple pointed to problem fixes for the iPad 2 and iPhone 4S in particular. However, we are sincerely hoping that resolutions for other devices are also included as we have heard of issues across many different iPhones and iPads.
Have you been having problems since iOS 8.0, 8.0.1 (which was promptly pulled by Apple), iOS 8.0.2, or 8.1? If so, which iPhone or iPad are you using and are you expectantly waiting for this next update to 8.1.1? Let us know with your comments.
Via: iClarified