Xiaomi Mi3 Android 5.0 Lollipop update getting closer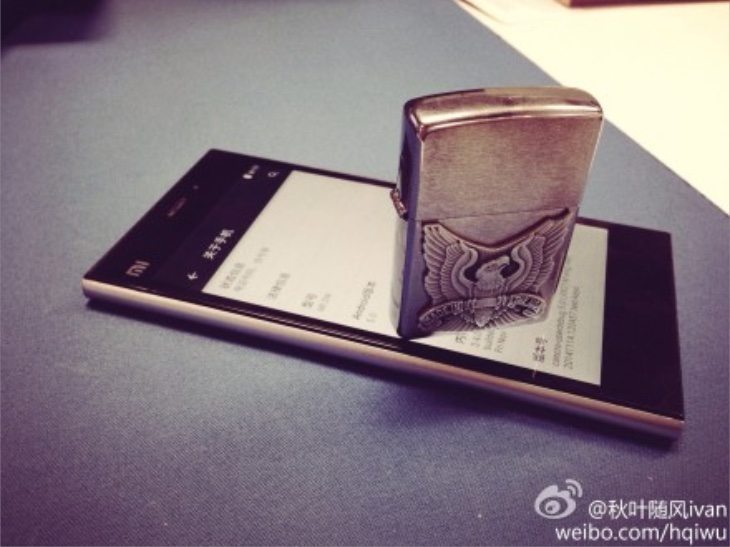 The Xiaomi Mi3 smartphone has been a massive success for the company, and Xiaomi really seems to be on a roll right now bringing out decently specced phones at competitive prices. After sales service is one thing that has been questioned though, so perhaps Xiaomi is trying to address this with speedy updates. We have now heard that the Xiaomi Mi3 Android 5.0 Lollipop update is getting closer.
Since Android 5.0 Lollipop was unleashed we have already seen it release for some Nexus, LG and Motorola devices, although we have already heard of some reported problems from Nexus users. However, many other device users are extremely keen to benefit from the new improvements and features offered by Lollipop, so those with the Xiaomi Mi3 should take heart from this latest leak.
An image posted on Weibo by a Xiaomi developer shows an Mi3 already running 5.0 Lollipop, as shown under the Android version listing on the status screen in the photo below. The ROM is for the Mi3 WCDMA model that's available outside China and reveals that work on the update is already underway.
While there's no news yet on when the update will be available to roll out to end users, it's a good indicator that Xiaomi Mi3 owners may not have too much longer to wait. If this were not the case we cannot imagine that someone from Xiaomi would have posted this image.
Do you have the Xiaomi Mi3 and are you reassured that the Android 5.0 Lollipop update for your handset appears to be on the way? Send your comments to let us know.
Via: GSMArena