Samsung Galaxy S6 vs iPhone 7 for innovation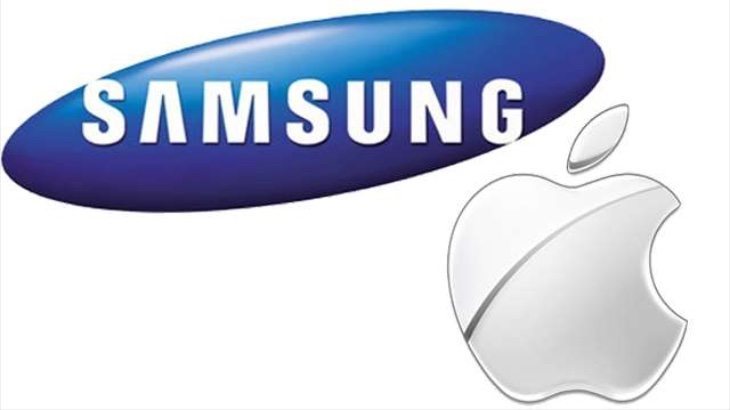 Now we're approaching the end of the year it's time to start thinking ahead to the dominant smartphones for next year. Samsung and Apple are likely to be the major forces yet again, and with that in mind we're considering the Samsung Galaxy S6 vs. iPhone 7 for innovation and hopefully something truly groundbreaking.
As it's early days we cannot even be certain of the final names for these handsets yet. The Galaxy S6 title seems a no-brainer for the flagship Samsung phone in 2015, but next year's iPhone name is less certain. Although it's commonly being referred to right now as the iPhone 7, following Apple's usual pattern it's more likely to be dubbed the iPhone 6S, but of course Apple could throw us a curveball and come up with a new naming scheme altogether.
This year the Samsung Galaxy S5 was well received and Apple threw something into the mix by bringing out the iPhone 6 and 6 Plus, both in larger sizes than usual. One thing that seems certain is that the new versions are likely to be in big demand when they release, and this year we'd like to see Samsung or Apple (or both) bring something completely new to the table.
Speculation and rumors about the new iPhone and Galaxy flagship has already begun, but at this stage of course nothing is official. However, it's always interesting to see the early news about future devices. For example there have already been leaks about Samsung's Project Zero, aka Galaxy S6. These unconfirmed specs include a Quad HD display with resolution of 2560 x 1440, which we would have expected anyway with its inclusion in the recently released Samsung Galaxy Note 4.
Further leaked specs include an Exynos 7420 64-bit octa-core processor with a Snapdragon 810 variant, 3GB of RAM, and storage models of 32, 64 and 128GB. It's said that the rear camera will stick to the same 16-megapixels as the S5, although there's also the possibility that it could step to a 20-megapixel sensor. Another leak touts a 5-megapixel front-facing camera, something that is becoming increasingly the norm on newer handsets. We can expect the Samsung Galaxy S6 to release running Android 5.0 Lollipop.
As far as the 2015 iPhone is concerned there hasn't yet been much in the way of specs leaks yet, although we can be sure that it will run iOS 9. There have also been recent claims that it will be just 5.4mm thick and weigh 129g. That's the same weight as this year's standard model of the iPhone 6, but even slimmer comparing to 6.9mm. There have also been rumors that the iPhone 7 (or 6S) will feature wireless charging, and 3D display technology has also been mentioned but at this point it's very much a case of wait and see.
Over the next few months we will undoubtedly be treated to an increasing amount of rumors about both devices, especially the Galaxy S6 at first. This will be the first of these two smartphones to release, and if it follows the usual pattern it will hit the shelves in spring next year whereas the next iPhone is more likely to appear in fall. While improved specs and features are a given, what many want to see with both of these phones is something more mind-blowing.
If Samsung or Apple could offer something that would deal a real killer blow to the rest of the competition that would be great to see, and we'd like to hear from you in regard to this. Are you more interested in the Samsung Galaxy S6 or the iPhone 7? Can you think of something genuinely innovative in the way of specs and features that would make either of these phones a real sensation? Let us know with your comments.