New Samsung Galaxy Note 5 approach freshens design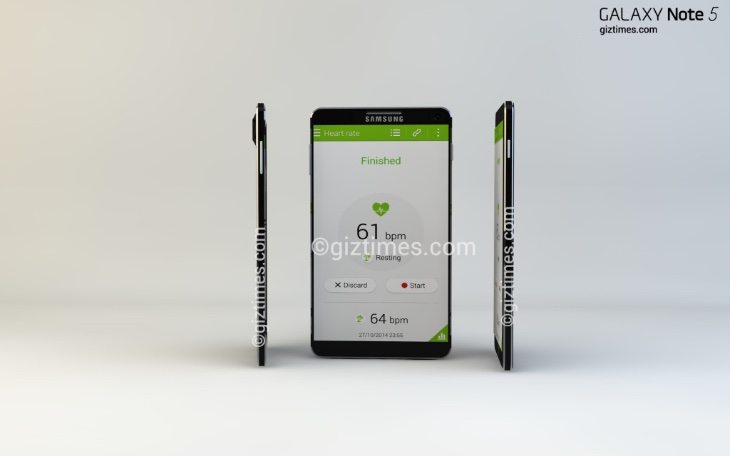 The Samsung Galaxy Note 5 will not release until next year but some who are just getting to grips with the Galaxy Note 4 are already looking ahead to future offerings. We've recently shown a vision of the new model from Rishi Ramesh, and now his new Samsung Galaxy Note 5 approach freshens up the design.
We have to say that owners of the Galaxy Note lineup are real fans of the device and the Note 4 is no exception. This is a top-notch phablet with great specs and features, but one thing that some may feel could be improved upon is the design. The previous concept that we showed from Ramesh was for a narrower looking Note 5, and we thought this was an appealing looking handset, so we wonder what you think about this latest render.
This new idea moves back to a wider look with a metallic body that's also waterproof. The handset is extremely slim, so you can see from one of the images below that the camera protrudes slightly at the rear. Once again Ramesh has provided his design with some appealing specs. These imagined Galaxy Note 5 specs include a Qualcomm Snapdragon 810 processor, 5.9-inch display with 4K resolution, 4GB of RAM, and 64GB of internal storage that's expandable to 128GB via microSD.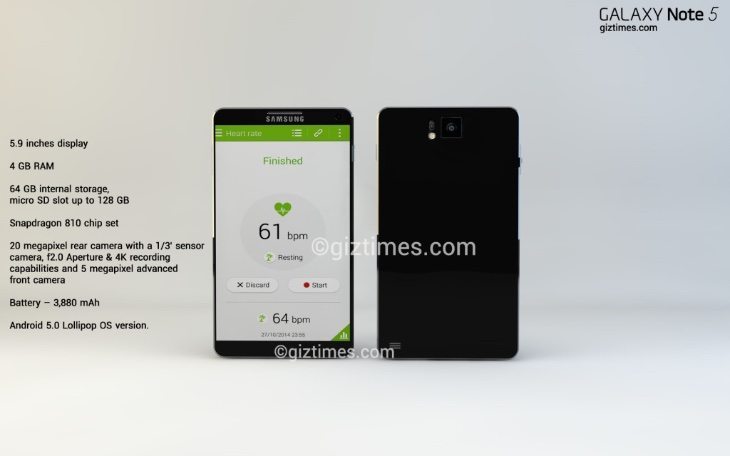 There's also a 20-megapixel rear camera with 1/3" sensor, f/2.0 aperture, dual-tone LED flash, and 4K video capture, a 5-megapixel front-facing snapper, and 3880 mAh battery. For features you can take your pick, as there's a UV sensor, heart rate sensor, Knox Security, 3D image recording, and wireless charging. It runs Android 5.0 Lollipop, or we imagine whatever the latest version is at the time of the Note 5 release.
We often enjoy looking at concept ideas as tantalizers for what could be on offer in the future, and we'd be interested to hear what you think about this new Samsung Galaxy S5 creation? Let us know by dropping us a comment in the box below.
Source: GizTimes
Via: Concept Phones