iPhone 7 /6S camera specs could be substantial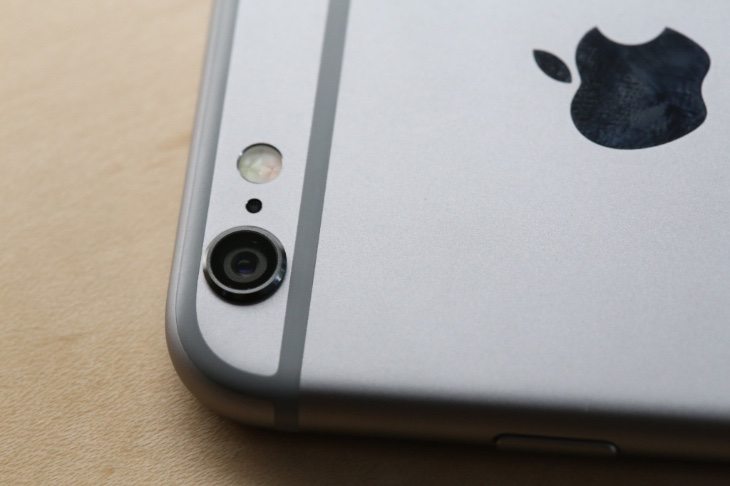 It may be a long way off yet but news about the 2015 iPhone has already begun. One thing that many buyers would like to see for the next iPhone (commonly referred to as the iPhone 7 though more likely to be dubbed the iPhone 6S) is an improved camera set-up, and this now seems very likely to happen. Speculation from those in the know is that the iPhone 7 /6S camera specs could be substantial.
The tip-off comes from well-known Apple commenter John Gruber, and although not all of his information turns out to be accurate we should say that most of the time it does. Hence, this news is very interesting as the leak involves some kind of rear camera dual lens system. Gruber mentions "DSLR quality imagery" and this could be something like the HTC Duo Camera technology, with a secondary depth sensor being used.
Such a leap in camera features would be a real draw for the next iPhone, especially as we increasingly use our smartphones as our primary cameras. The new iPhone this year introduced optical image stabilization but only for the larger iPhone 6 Plus version, so this move would be welcomed if the leak turns out to be the real deal. Gruber specifically mentioned that the camera for next year's iPhone could be "the biggest camera jump ever," which sounds extremely promising.
Recently we discussed the innovation that might be brought to the table for the new iPhone 2015 and also the Samsung Galaxy S6, and this sounds like a good beginning. However, there's still plenty more scope for improved specs and features, and no doubt we'll be hearing many more rumors and leaks over the coming months about prospective additions.
We'd like to know what readers think about this news for the iPhone 7 or 6S. Would superior camera capabilities make the next iPhone more appealing to you? In what other areas of the iPhone is their room for improvement? Let us know with your comments.
Source: Daring Fireball
Via: GSMArena