The first leaked Nokia N1 Tablet photos hit the net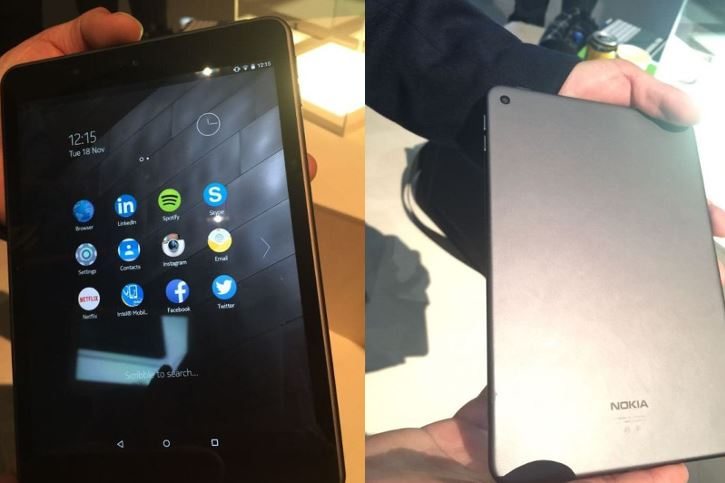 Remember that Nokia N1 Tablet announcement we covered yesterday? We were just as surprised as you were, and even more so when we found leaked Nokia N1 Tablet photos that have been circulating around the net. Ready to get a look at the N1 slate up close and personal?
The Chinese tech blog, "WeAnd" is where the new Nokia N1 Tablet photos have surfaced. We saw press shots and a short teaser yesterday, but now we're seeing the natural aluminum and lava gray colors in the wild. The Nokia N1 photos aren't the clearest, but they clearly show the tablet running Android Lollipop 5.0 inside that slick aluminum shell.
The Nokia N1 Tablet specs are going to put it in the upper echelon of tablets, as it will sport a 64-bit Intel Atom Z3580 clocked at 2.3GHz and backed up by 2GB of RAM. You'll get 32GB of storage standard, and an 8MP/5MP camera combo will take care of all your photographic needs. As for the display, you will be pleased to note it's a 7.9-inch LCD display with a resolution of 2,048 x 1,536. Throw in a 5,300mAh battery and Lollipop, and you've got a tough tablet to beat.
The Nokia N1 Tablet release is still months away, and it could be even longer before it arrives in Europe or the states. That said, you can expect it to be a popular slate if the $249 price tag holds up. What do you think about the N1 slate's design? Are you pleased with the look of the upcoming tablet or do you find it a bit hefty around the bezels?
via – GforGames