Staples Black Friday starts Sunday, iPad Air deals and more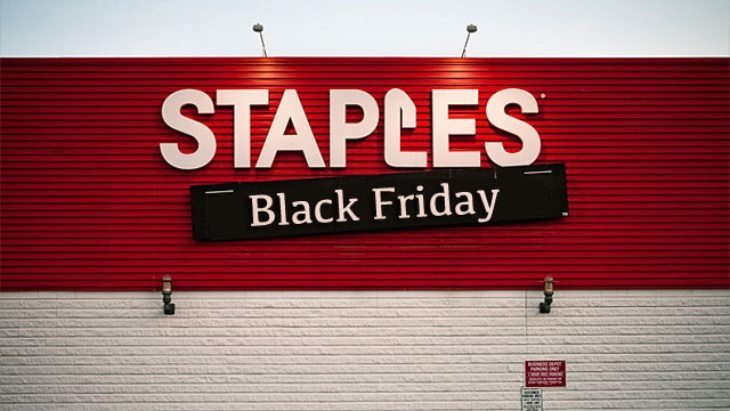 Black Friday used to be a one-day event, and still is in some cases. However, we're increasingly seeing retailers extend their deals over a longer amount of time. For instance, the Staples Black Friday starts on Sunday and lasts for 6 days. We have details of some of the deals available including the iPad Air and more.
Staples is offering a variety of deals for the holiday season this year, with Black Friday beginning at the retailer on Sunday November 23rd through Black Friday itself on the 28th. Between Sunday and Tuesday 25th a 25% discount across purchases will be offered by Staples and on Wednesday 26th a single in-store item purchase will get you a 25% discount on it.
Particular product deals are also on offer and these include the 16GB Apple iPad Air for $299 (down from $399) or the 32GB iPad Air for $349 (down from $449). If you fancy the Amazon Kindle you'll be able to grab one in-store only for $49 (down from $79) or the Amazon Fire TV stick is $24 (down from $39).
There's also an iPhone 5/5S charging case for $19.99 (down from $49.99) and there's a tasty deal for Beats Solo headphones at $99.99 instead of the regular $169.99 price tag. Of course it will be worth shopping around to see if you can beat these prices at any other retailers, but any saving is definitely worth having and some of these deals are quite enticing.
You might also want to check out some Black Friday news from Walmart and Samsung in earlier articles. Are you all set to get your shopping shoes on for these Staples Black Friday offers?
Source: The Verge