The Lenovo X2Pt5 is a Vibe X2 variant bound for China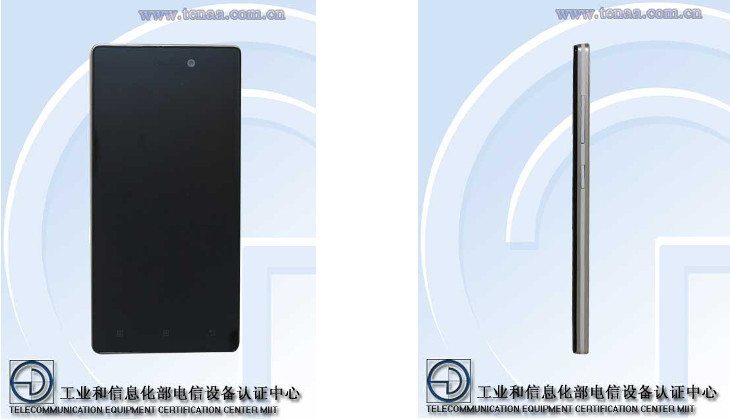 The Lenovo Vibe X2 is one of the more interesting smartphones we've seen this year with due to its "layered" look and attachments. While the phone still isn't available in some parts of the world, it appears as if the company has a variant in the works with the Lenovo X2Pt5.
Just like the FCC in the states, China's TENAA is a wealth of information on incoming devices. It's where handsets go to get certified before being released, and the Lenovo X2Pt5 is one of a slew of smartphones that have recently passed through its gates.
The Lenovo X2Pt5 is similar to its Vibe X2 sibling it numerous ways, but the TENAA listing shows that it has a 5.3-inch display. While the resolution stays the same at 1,920 x 1,080, the Vibe has a smaller 5-inch screen. The X2Pt5 is also taller and thinner with a 1.5GHz octa-core SoC compared to the 2GHz chip in the Vibe.
The rear camera of the Lenovo X2Pt5 is still listed at 13MP, but the front-facing camera gets a big bump up to 8MP. The rest of the specs include 2GB of RAM, 16GB of expandable storage, and all the usual suspects in the connectivity department. As for those neat add-on accessories, we assume the X2Pt5 smartphone will have the same capabilities as the TENAA photos show the same layered look.
As you'd expect, the Lenovo X2Pt5 will hit China before moving on to other parts of the world which should include India, parts of Europe and possibly the states. It's been easier to obtain Lenovo handsets this year than in years past, and one can only assume that trend will continue.
Would you purchase the Lenovo X2Pt5 if it becomes available in your region?
via – Phonearena