iPhone 6 Plus vs Galaxy Note Edge in close call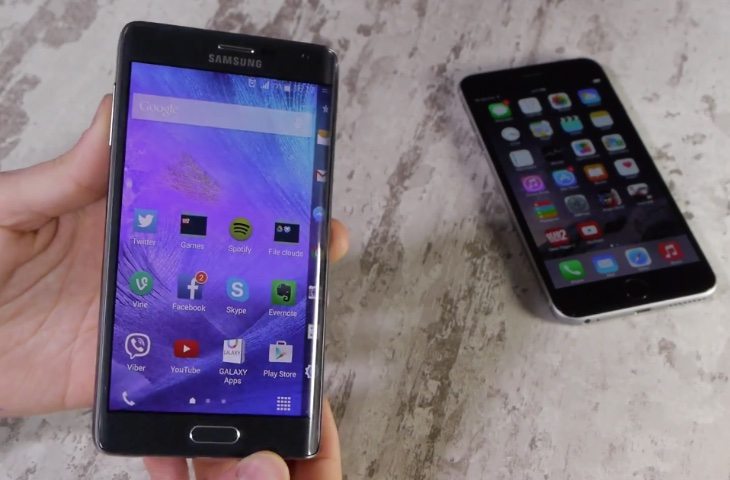 Two of the dominant forces in the mobile market both have new phablet devices on offer. Apple has finally come up with a larger iPhone in the form of the iPhone 6 Plus, and the Samsung Galaxy Note 4 was made official alongside the Samsung Galaxy Note Edge, a rather unique version with a curved edge. Today we have a comparison of the iPhone 6 Plus vs. Galaxy Note Edge in a close call.
The Galaxy Note 4 is already widely available while the Galaxy Note Edge is a more limited edition that has released for some markets but is still arriving for further regions. You may like to check out our previous specs comparison of the iPhone 6 Plus, Galaxy Note 4 and Nexus 6, but now it's time to concentrate on the Note Edge and larger iPhone.
The special feature of the Galaxy Note Edge is its curved edge on one side of the handset that shows app shortcuts, notifications and more. It's a premium handset with a price to match and will appeal to those who want something a little different that stands out in a crowded smartphone market. The Apple phablet and Note Edge have similar display sizes with the iPhone 6 Plus at 5.5-inches and Note Edge at 5.6-inches, and of course one of the main differences is the operating systems with the 6 Plus running iOS and the Note Edge an Android device.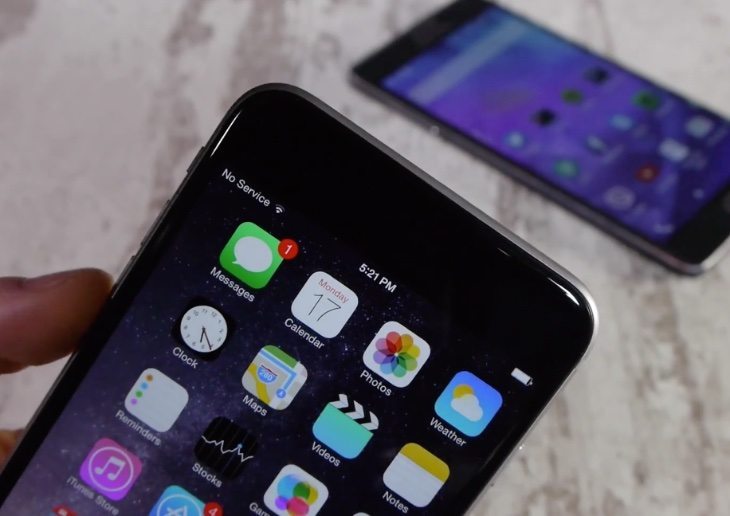 If you're wondering which of these two to opt for then the YouTube video below this article from Phone Arena could really help you out. This is a 15-minute comparison of the Galaxy Note Edge and iPhone 6 Plus so will give you plenty to think about and some very useful insight. After an introduction the video move on to the designs and builds of the two phones and this offers an opportunity for some good close-up looks.
Moving on, the video then compares various aspects of the devices such as the displays, processors, web browsing, cameras, media use, call quality and battery life. In the wrap-up the prices of the handsets are also mentioned and ultimately it's an extremely tight race between the two. These are both hugely impressive top-flight phablets and as the reviewer makes clear, it's difficult to make a clear choice between them. For more on the Galaxy Note Edge you might also like to see our recent Galaxy Note Edge review choice.
When you've taken a look at the iPhone 6 Plus vs. Galaxy Note Edge comparison below we'd be really interested to hear your views. Are you also finding it hard to decide between these two devices, or is this an easy choice for you? Let us know with your comments.