The Humble Crescent Moon Bundle brings Four New Games to Android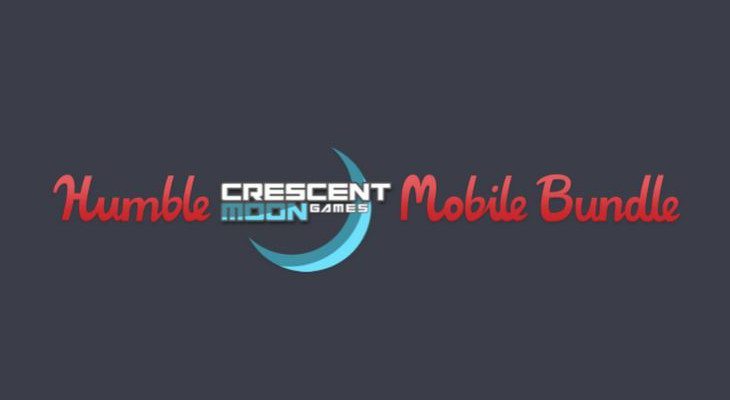 It's been a few weeks since we last covered a Humble Bundle, but today the Humble Crescent Moon Bundle arrived for Android. If you're a mobile gamer, you are probably already familiar with the studios games, and know just how great of a deal you'll be getting with this new bundle of games.
The Humble Crescent Moon Bundle is similar to previous bundles we've covered, but it only includes games from Crescent Moon instead of various developers. This is a good thing, as the dev's make and publish some of the coolest games around. The Crescent Moon Bundle also has the possibility to become the biggest mobile bundle we've ever seen.
As always, the Humble Crescent Moon Bundle offers up a number of games for one low price. You'll be able to pay anything you'd like and pick up 2-Bit Cowboy, Neon Shadow, Space Chicks and Ravensword: Shadowlands. If you pay over the "average" going price of the bundle, you'll get four more titles with Mines of Mars, Blocky Roads (Premium), Shadow Blade, and Topia World Builder.
The Humble Crescent Moon Bundle has a couple of unique twists this time around with two games that are in Alpha and additional bonus content aside from the extra games that get added in the second week. The Alpha games are The Deer God and Exiles: Far Colony while the first "bonus" content game will be Siegecraft Defender. The Alphas unlock if you pay $8 or more, and the first bonus game (Siegecraft) unlocks when the bundle hits $100,000.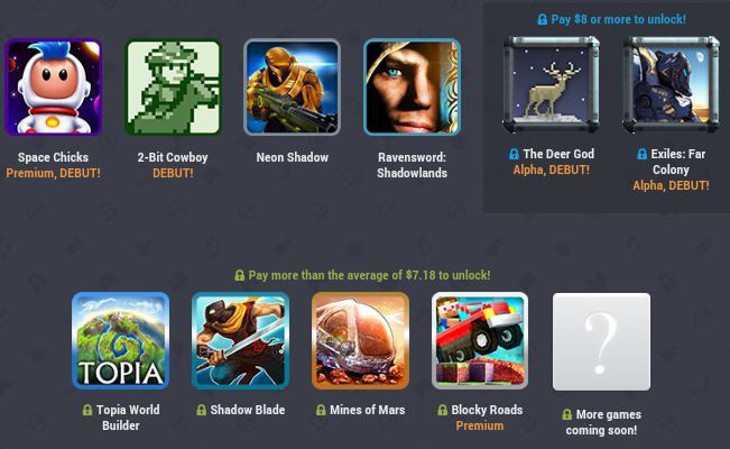 You've got around two weeks to pick up the Humble Crescent Moon Bundle, but the price will rise by the day, so you may want to act fast with this one. Whether you pick it up this week or the next, it's still a great deal and could be and additional six games added if the bundle can reach $400,000.
If you're ready to get your game on, you can hit up the link below, choose how you want to divide your donation, and game your way through the Thanksgiving weekend.