Top Nexus 6 case picks with variety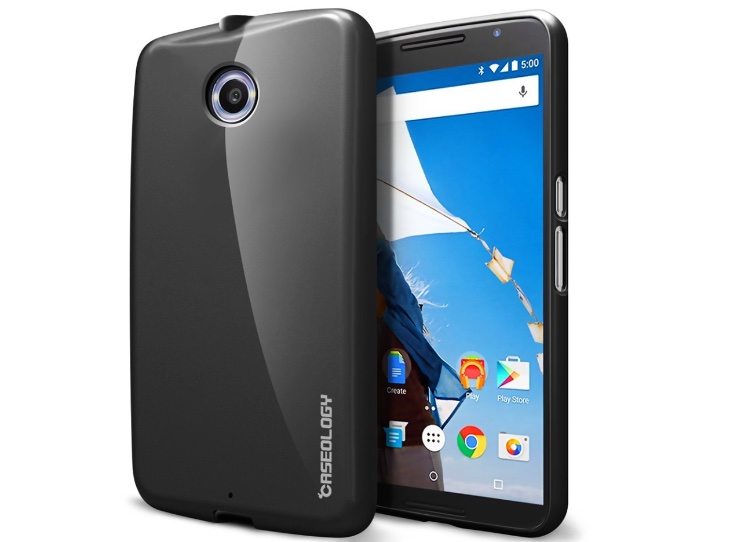 The Google Nexus 6 smartphone is starting to make its way into the hands of US buyers, with many more regions to follow soon. If you're planning on purchasing this phone you're also likely to be considering a suitable case accessory for it. There are a multitude of smartphone cases available, and now we have some top Nexus 6 case picks with variety.
The first of our suggestions is the Case-Mate Stand Folio Case for the Nexus 6. This case merges functionality and styling to make an attractive case proposition. The modern folio design is lined with a brushed microfiber to protect the display of your handset from scratches when in the case, and it also features a magnetic closure for a secure fit.
The slim profile safeguards both the front and back of the Nexus 6 and it has integrated card slots that hold 2 ID or credit cards. This case also has an integrated stand with multiple viewing angles. It comes in black with a price is $40, and although it's currently not in stock it should be coming very soon. You can register for notifications of availability at this Case-Mate product page.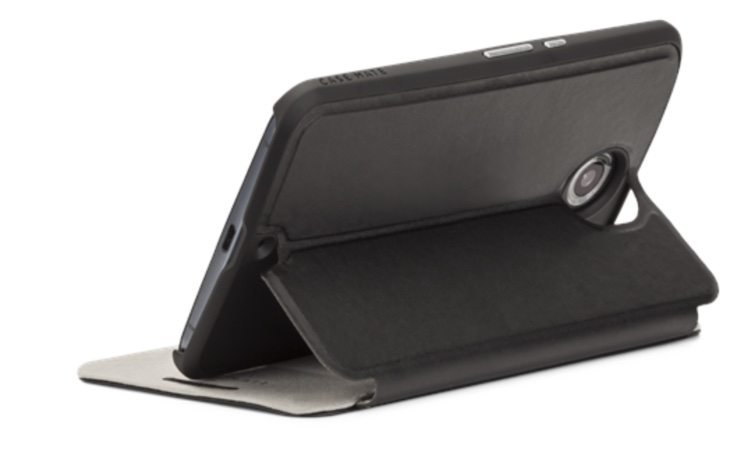 The next case might suit those looking for something tough in the way of protection. It comes from Cush Cases and it's the Premium Hard Case for the Nexus 6. It's available right now from this Amazon product page and it comes at a very affordable price. The case is currently listed at just $3.95 instead of the list price of $24.95, although there's a $4.95 shipping cost on top.
That's still a very reasonable price though for a case that offers two-piece heavy protection with an inner TPU case and outer polycarbonate hard shell. The case gives access to all functions and ports, and a raised bezel protects the display when face down. The case is predominately black and you can choose from color accents of black, blue, green, orange, pink, purple, red or white.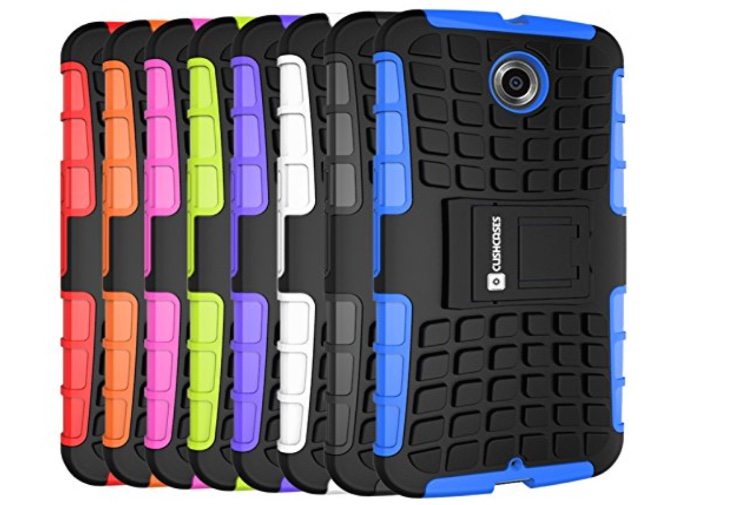 Another choice is the Lightning Knight S Shape Slim TPU Gel Rubber Soft Skin Case for the Nexus 6. This one is also available from Amazon and is currently priced at $7.99 instead of the list price of $19.99. It's in stock at the time of writing and comes in black, blue, clear, grey, hot pink, or purple color options with a free stylus pen. It's built from smooth treated rubber that is resistant to stains and dirt and offers easy access to controls and ports. This case is shock absorbent, shatterproof, and is made from anti-scratch material.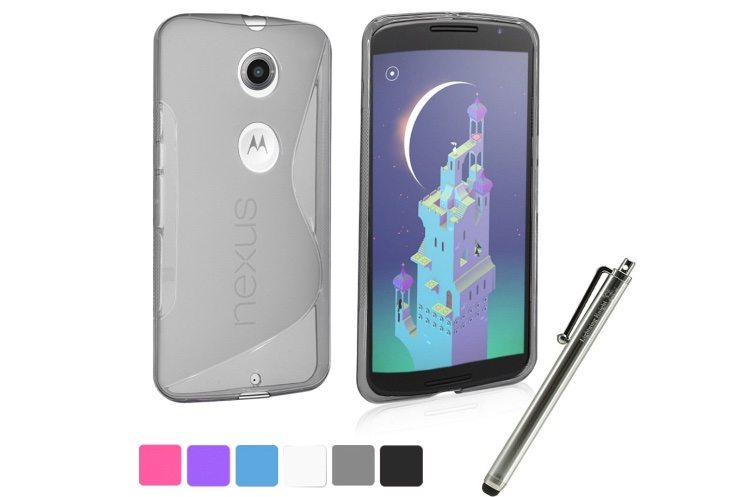 The final case in this selection is the Caseology Shock Absorbent TPU Armor case for the Nexus 6. The case can be ordered from Amazon with a stock date from December 24 currently listed. It's priced at $6.99. It's made from thermoplastic polyurethane resistant to oil, dirt and scratches and it's compatible with the Nexus 6 on Verizon, Sprint, T-Mobile and AT&T. Color choices are black, pink, white, lime green, or turquoise mint.
Hopefully one of these cases will be just what you're after for your Nexus 6, or you may also like to take a look at some of the best cases from Spigen. It's always good to hear what readers think about various cases and whether they'd recommend them or not, so do let us know by dropping us a comment in the box below.