Samsung Galaxy Note 5 render with anticipated specs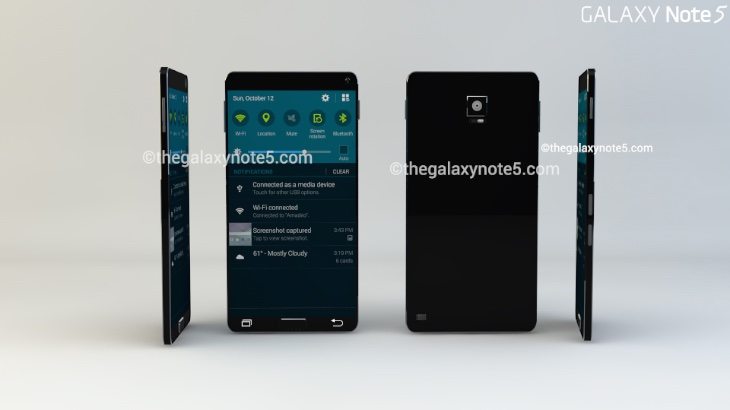 The Samsung Galaxy Note 5 is already the subject of plenty of interest despite the fact that the Galaxy Note 4 only recently released. We're already starting to see a growing number of concept designs for the phablet and these can offer some nice teasers for future prospects. Today we have a new Samsung Galaxy Note 5 render including some anticipated specs.
There's no doubt we'll be seeing numerous concepts of the Galaxy Note 5 before it eventually launches next year, but this one comes with an interesting lineup of possible specs and features. The design is from Sahil Arora and is somewhat reminiscent of the old Galaxy S2 and Galaxy Note 2 look. As you can see from the images here this latest Note 5 creation is extremely slim and virtually bezel-free to the sides.
We rather like this styling for the device and wonder if you agree? As far as specs are concerned for the real deal these are obviously nowhere near being confirmed yet, but the source of this render has come up with some expectations. These include an Exynos 7xxx Dodeca-core or Snapdragon 81x processor, a 6-inch Super AMOLED Plus 4K UHD display with resolution of 3840 x 2160 resulting in up to 650ppi, 4GB of RAM, and 32 or 64GB models of internal storage that's expandable to 128GB via microSD.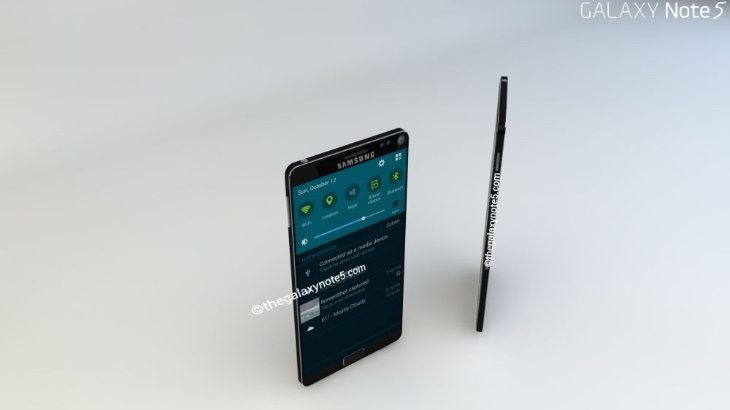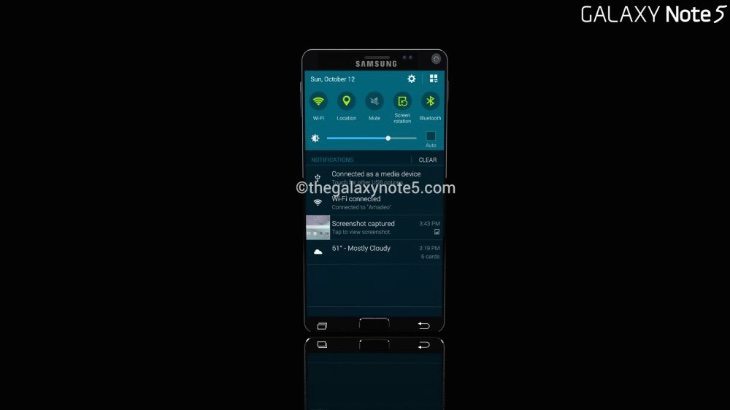 Further speculated specs include a 20.9-megapixel rear camera, a 5-megapixel front-facing camera, and a battery of between 3400 and 3900 mAh. We'd expect it to run Android 5.0 Lollipop or possibly Android 6.0 M. New functionality for the S Pen stylus is also anticipated, and suggested features include eye scanning technology, an advanced fingerprint scanner, a battery Ultra Power Save Mode, four-colored LED notifications light and more.
If you want to compare this latest design with some previous recent concepts you can head here or here to earlier renders. We're always interested to hear what readers think about these prospective looks at future devices so do send us your comments.
Would you like the Samsung Galaxy Note 5 to look anything like this idea? What do you anticipate in the way of Galaxy Note 5 specs and features yourself?
Source: thegalaxynote5.com
Via: Concept Phones