Three new Windows Phones in the works, claims AdDuplex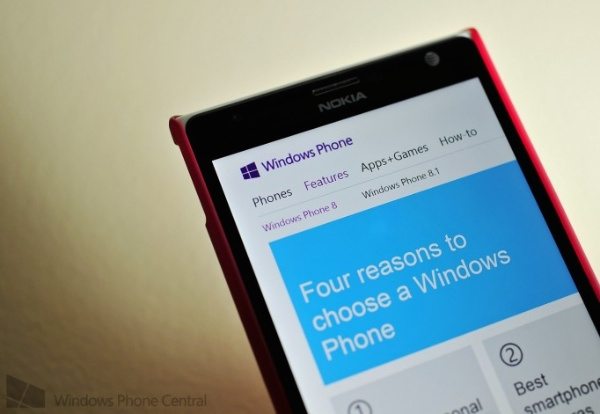 Remember when we told you about a new Windows Phone that could be landing soon? To refresh your memory, this will most likely not be a Nokia (or, more recently, Microsoft) branded Lumia device, but a five-incher about which we don't know too much, aside from mentions in reports that it would allegedly be in the works. As it turns out, this device might only be one of the three new Windows Phones that fans of the platform should expect soon. How soon, and what will these devices bring to the table? That is currently unknown, but the report does bring some bits of information in order to start putting together that puzzle.
Microsoft doesn't have any major announcements planned for this year, and, despite CES being just around the corner, and followed by MWC, these are events where Windows Phones don't usually make the headlines. April could bring some announcements with Microsoft's Build conference, but that's too far out.
"AdDuplex is a cross-promotion network specifically targeted at Windows 8 and Windows Phone apps and games", as it is self-described, and it's almost time for AdDuplex to make its yearly numbers public. However, until then, the folks from the network have tweeted some teasers with findings in the stats. One of these teasers states: "we see at least 3 new phones with Microsoft (intermixed with Nokia) as manufacturer (4″-5.7″)"
Since these devices already appear in the logs and in the stats, it is safe to assume that prototype version of these smartphones are already being tested somewhere. We should expect, as per the tweet above, both devices with smaller screens, probably a phablet, and something in between. One of these devices is particularly interesting: the 5.7-inch phablet could very well be a high-end Windows Phone, branded Nokia or Microsoft, but there are big chances for it to be a Lumia. If that is the case, Mobile World Congress at the beginning of March 2015 should be the perfect venue for its introduction.
As usual, we'll keep you posted as soon as we hear more, but, for now, we'll have to do with the above.
Source: AdDuplex (on Twitter)
Via: Pocketnow