iPad Mini 3 vs Nexus 9 specs shootout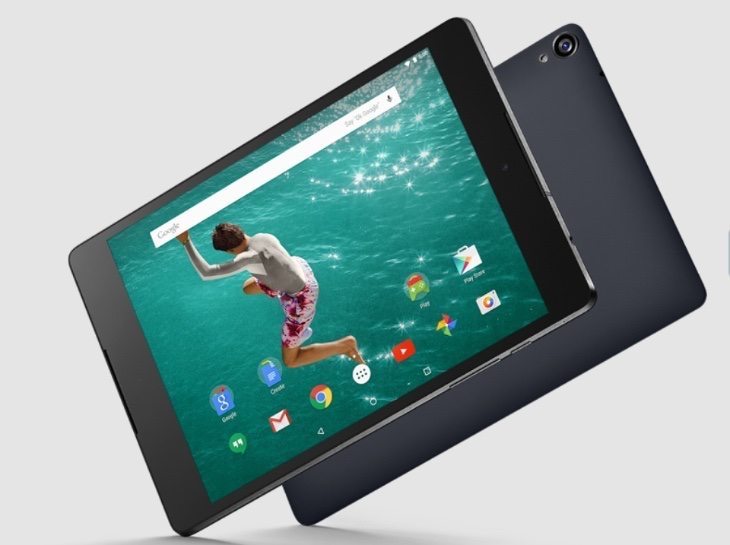 The iPad mini 3 released in October and is bound to be another hit for Apple following the success of the previous versions. The new Google Nexus tablet in the form of the HTC Nexus 9 has also recently become available and has a screen size between that of the iPad mini 3 and iPad Air 2. Now we're going to take a look at the iPad mini 3 vs. Nexus 9 in a specs shootout.
We've already given readers a specs rundown of the Nexus 9 vs. iPad Air 2, and so now it's time for a look at the new Nexus tablet against the smaller version of Apple's iPad. We'll go through the main specs of the iPad mini 3 and Nexus 9 to see how they compare, but other factors that buyers will need to consider are their preference of design and the many features of each.
Processors
The iPad mini 3 has a 1.3GHz Apple A7 dual-core processor and PowerVR G6430 graphics. The Nexus 9 has a 2.3GHz Nvidia Tegra K1 dual-core processor and Kepler DX1 GPU.
Display
The smaller iPad has a 7.9-inch LED-backlit IPS LCD with resolution of 2048 x 1536 and 324 ppi. The Google Nexus 9 has an 8.9-inch IPS LCD display with resolution of 2048 x 1536 resulting in 281 ppi.
RAM and Storage
The iPad mini 3 has 1GB of RAM and comes in 16, 64 or 128GB of internal storage (non-expandable). The Nexus 9 has 2GB of RAM and comes in 16 or 32GB models, also non-expandable.
Camera set-up
The iPad mini 3 has a 5-megapixel rear camera with autofocus and 1080p video capture as well as a 1.2-megapixel front-facing snapper. The Nexus 9 has an 8-megapixel rear camera with autofocus, LED flash and 1080p video capture, and also a 1.6-megapixel front-facing camera.
Battery
There's a non-removable 6470 mAh battery for the iPad mini 3 while the Nexus 9 has a non-removable 6700 mAh battery.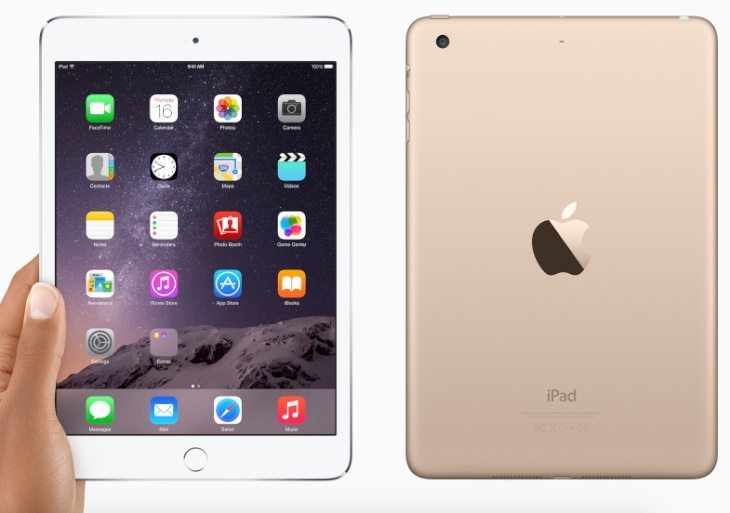 Operating System
If you have a strong preference for Apple's iOS or Google's Android platform then your choice between these two tablets may be made much simpler. The iPad mini 3 runs iOS 8.1.1 while the Nexus 9 runs Android 5.0 Lollipop, both of which are the latest versions of their respective platforms.
Dimensions and Weight
The iPad mini 3 measures 200mm x 134.7mm x 7.5mm and weighs 331g for the WiFi version of 341g for the 3G/LTE model. The Nexus 9 measures 228.2mm x 153.7mm x 8mm and weighs 425g for the WiFi model or 436g for the 3G/LTE variant.
Price
The base level 16GB WiFi iPad mini 3 is priced at £399 with prices rising according to storage and WiFi-only or cellular versions. The Nexus 9 has exactly the same starting price.
This breakdown will help you to clarify the specs of each and work out which you think is the best option for your needs, and you may want to bear in mind that the different software offers quite different user experiences. If you want some further pointers you might like to check out a recent video comparison we shared of these two tablets that shows the benefits of each one over the other.
Are you considering either of these tablets, and if so have you now made your choice. Will it be the iPad mini 3 or the Google Nexus 9 that you invest your money in?