Microsoft flagship Lumia X design comes with specs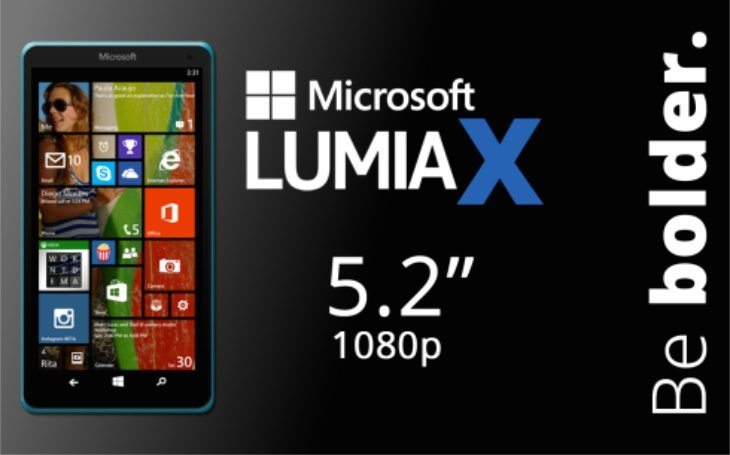 Since Microsoft dropped the Nokia branding for Lumia smartphones we've been waiting to see the first high-end Microsoft Lumia appear. Hopefully there won't be too much longer to wait, but in the meantime we can satisfy our curiosity with this look at a Microsoft flagship Lumia X design that comes with specs.
With CES 2015 coming up in January many are anticipating a flagship Lumia unveiling, though nothing has been confirmed yet. We've recently seen a growing amount of rumors about a device codenamed McLaren that could end up being titled the Microsoft Lumia 1030, and recent news on camera specs certainly suggests that this could be a top-notch handset.
For now though we'll settle for this concept vision for the Microsoft Lumia X that you can see here. It comes from designer Nick Ludgate and gives some great tasters of possibilities for the real flagship when it's finally launched. This Lumia X render is extremely slim and light and has been given a premium feel. The body is polycarbonate as you might expect and it has a self-healing finish. It also appears to have Windows Phone buttons on the display.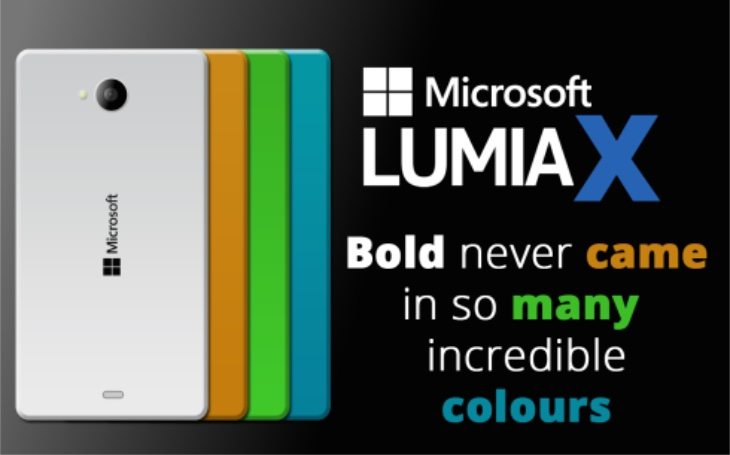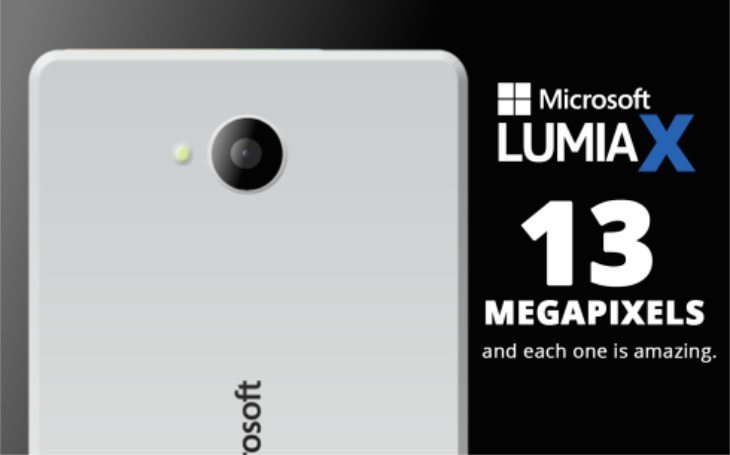 Specs-wise you're looking at a Snapdragon 801 processor, a 5.2-inch Full HD display, 2GB of RAM, and storage models up to 128GB. It has a rather modest 13-megapixel rear camera (which would be surprising for a Lumia flagship), and a 3-megapixel front-facing camera. The operating system is Windows Phone 8.1 and the handset comes in a selection of vivid colors.
There's something rather appealing about this Lumia X creation, although we think the specs could be ramped up a little if Microsoft really wants to make waves with the genuine Lumia flagship when it releases. For now though we'd like your opinions on this Lumia X design. Would you like to see a future Lumia top-flight device looking something like this? What do you think Microsoft should include for specs and features?
Source: Concept Phones