Acer goes 64-bit with the Acer Liquid Jade S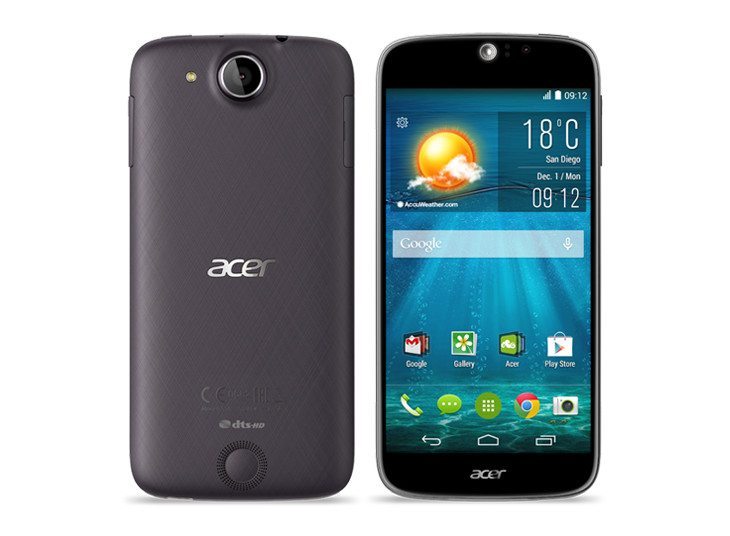 If you buy a new smartphone within the next year, there's a good chance it's going to have a 64-bit processor inside. Every manufacturer under the sun is getting in on the action, and Acer has just joined the pack with the Acer Liquid Jade S.
Some folks prefer power over style when it comes to choosing a new smartphone, and price is important to most of us as well. The Acer Liquid Jade S is plenty powerful enough, but we're still in the dark when it comes to pricing. The design is going to come down to personal preference. The front looks like most other handsets, but the back appears have a very "plasticy" look compared to some of the company's other backplates.
In terms of specs, the Acer Liquid Jade S sports an octa-core 64-bit chip clocked at 1.5GHz. They followed that up with 2GB of RAM, and you'll have 16GB of expandable storage to work with as well. The selfie-snapper is listed at 5MP, and the rear camera is a 13MP sensor. The display is of the 5-inch 720p variety, and that should help to lighten the load on the 2,300mAh battery. It is a LTE Dual-SIM handset with all the usual bells & whistles including Android 4.4.
The Acer Liquid Jade S is set to arrive in Taiwan for 6,990 TWD which equates to around $225 in the states. You'll be able to pick one up on December 18th if you live in the region, and we fully expect the reasonably priced mid-ranger to find its way to other regions as well.
via – Phonearena