New Galaxy S6 specs leak differs from previous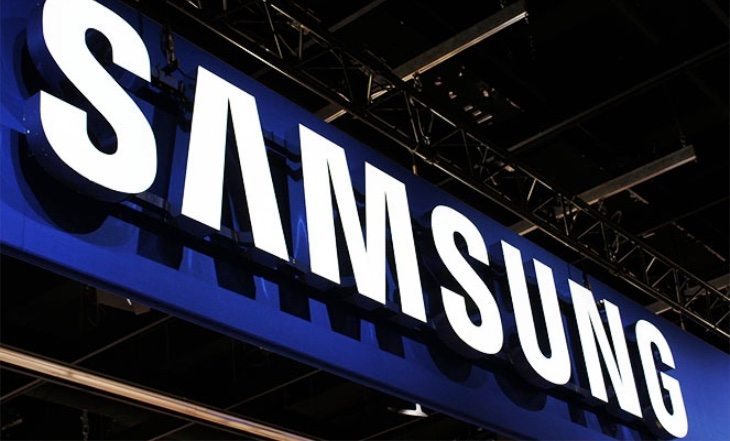 The closer we get to 2015 the more leaks we are hearing about Samsung's next flagship smartphone. The Samsung Galaxy S6 is expected to be unveiled in the early part of next year and it's rumored that the next in the lineup is getting a big revamp. We recently saw some leaked specs for the device from a benchmark appearance, but now a new Galaxy S6 specs leak differs from the previous one.
The earlier AnTuTu benchmark spot was for the Galaxy S6 with model number SM-G925F. The specs shown included an Exynos 7420 64-bit octa-core processor, Mali-T760 GPU, a 5.5-inch display with Quad HD 2560 x 1440 resolution, 3GB of RAM, and 32GB of internal memory. Further specs included a 20-megapixel rear camera along with a 5-megapixel front-facing camera and the phone that was benchmarked was running the Android 5.0 Lollipop operating system.
These specs largely tallied with previous rumors, and now another AnTuTu benchmark screenshot has appeared that has some variation. This time around the rear camera is shown as a 16-megapixel variety instead of 20-megapixels, and this leads us to the possibility that there could be two different versions of the phone for different regions.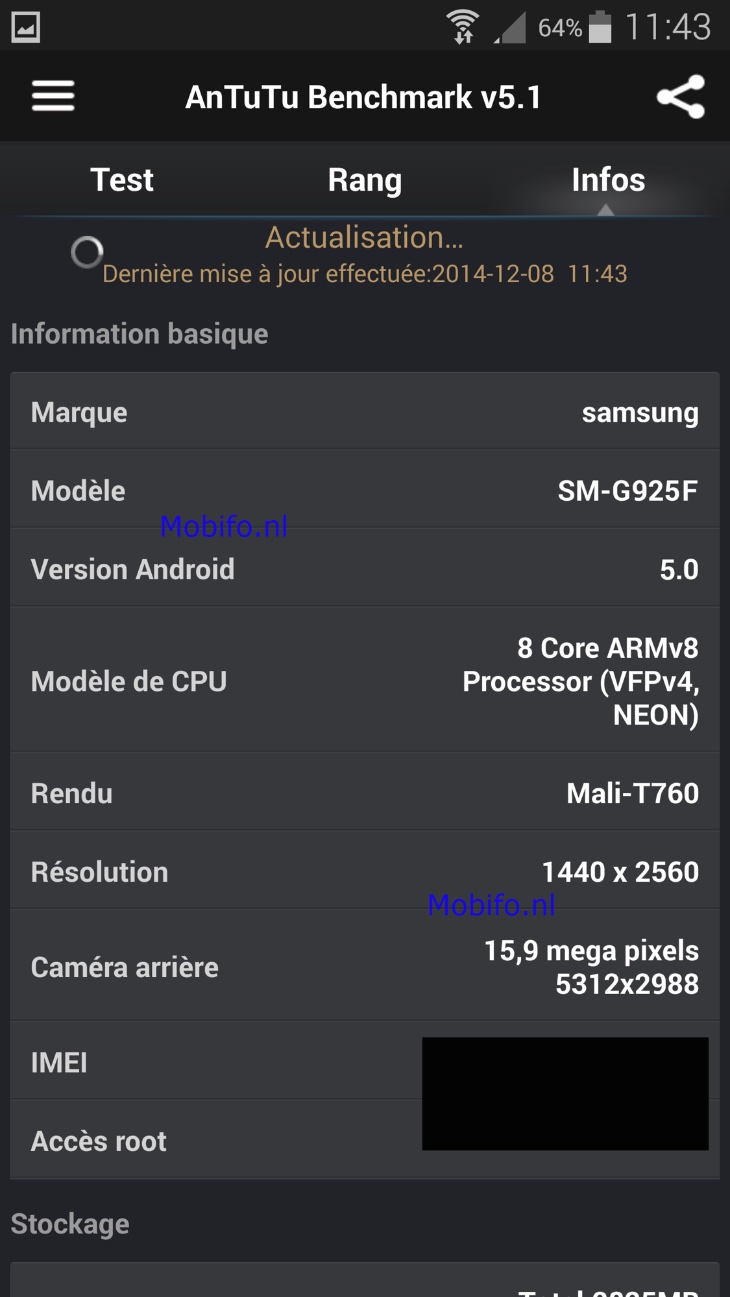 Other specs in the latest leak show an octa-core processor, Mali-T-760 graphics, and display with Quad HD resolution, and these all match up with the earlier benchmark listing. Whether we see the Galaxy S6 appear with a 16-megapixel camera or 20-megapixel main shooter remains open to question, but as for the rest of the leaked specs things are looking very promising.
One thing we did query before was whether a 5.5-inch display size was accurate, seeing as this is quite a leap from the 5.1-inch display of the Galaxy S5, and only a tad smaller than the 5.7-inch display of the Galaxy Note 4. The new leak doesn't include a display size so we're no clearer on that score. Also rumored are 64 and 128GB models for internal storage as well as 32GB, but as with all this type of news we should remember that none of the above is confirmed yet.
One thing we can be sure of is that rumors about the phone will ramp up even more once we get to the New Year and we'll be sure to bring you further news as we hear it. Do you like what you've heard about the Samsung Galaxy S6 so far? Is there something new that you'd like to see on the next flagship from Samsung when it releases? Let us know with your comments.
Source: Mobifo.nl
Via: GSMArena