Galaxy S6 purported AnTuTu listing gives specs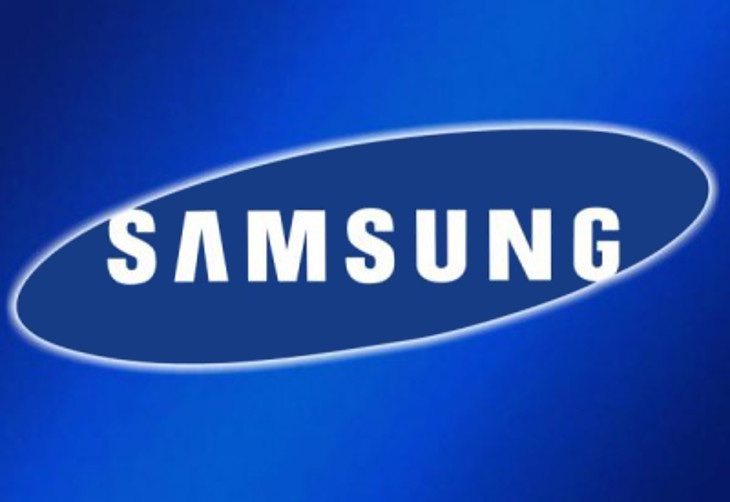 Virtually since the release of the Samsung Galaxy S5 people have been wondering what the Samsung Galaxy S6 will bring to the table. Samsung has dubbed its plans for the phone as Project Zero, and we've already started to see early news and specs leaks about the device. Now this has been added to with a Galaxy S6 purported AnTuTu listing with specs.
There has been growing talk of specs for the Galaxy S6 over recent months and in early November we gave news of a Project Zero leak. More recently a report seemingly confirmed the name of the next flagship as the Galaxy S6 just to remove any doubt, and a Galaxy S6 Edge version was also mentioned.
Now a device thought to be a European version of the Galaxy S6 with model number SM-G925F has made an appearance on the AnTuTu database. The benchmark spot certainly backs up the top-flight specs that we'd expect for the Galaxy S6, with much of the details tallying with previously rumored specs for the handset.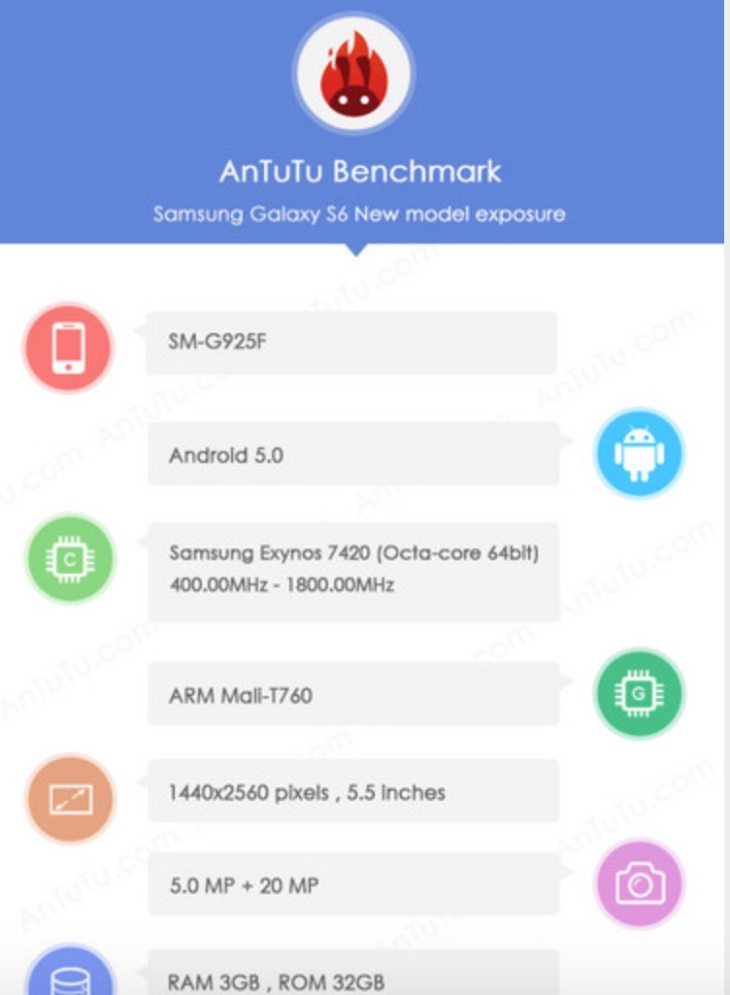 The specs on the AnTuTu listing show an Exynos 7420 64-bit octa-core processor, Mali-T760 graphics, a 5.5-inch display with Quad HD resolution of 2560 x 1440, 3GB of RAM, and 32GB of internal storage. It's worth noting that previous rumors have tipped storage models of 32, 64 and 128GB and that could still be the case. Also listed are a 20-megapixel rear camera and 5-megapixel front-facing camera.
The model on AnTuTu runs Android 5.0 Lollipop, which many potential buyers of the phone next year will be pleased to hear. The Galaxy S5 has a 5.1-inch display so a jump to 5.5-inches seems quite a leap, especially as the mighty Galaxy Note 4 is only a tad larger at 5.7-inches. Best to remember then that none of the above is official news, although of course it could turn out to be accurate.
It seems likely that the Galaxy S6 along with its 'Edge' version will be unveiled early next year, so there shouldn't be too much longer to wait until we know for sure. As well as specs and features it's rumored that the Galaxy S6 is being treated to a whole new design, and this is another thing that will please fans of the line. We'll be sniffing out more info and will give you further news as we hear it.
Do you always look forward to the new Samsung Galaxy S flagship every year? Tell us what you'd like to see specs-wise for the Galaxy S6 by sending us your comments.