Xolo Q900s Plus specs and price listed for India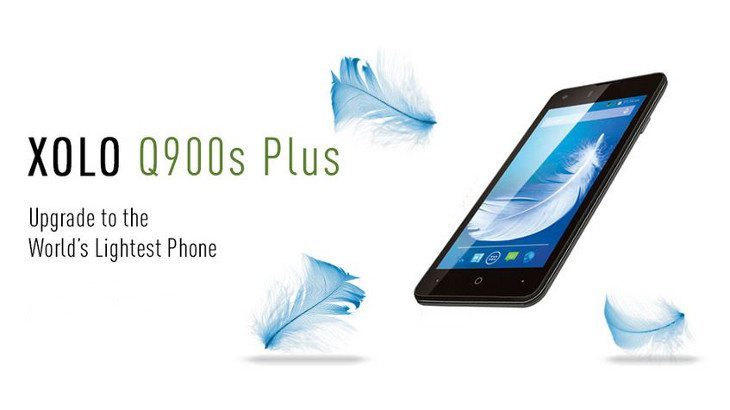 A lot of companies "claim" to have the thinnest smartphone on the planet or tablets that are lighter than air. Even when it's true, those records can fall rather quickly when smartphone manufacturers try to outdo themselves. Xolo has just unveiled a new handset and have given it the title of the "World Lightest Phone." Ready to meet the Xolo Q900s Plus?
The Xolo Q900s Plus smartphone is the follow-up to the previously released Xolo Q900. The last time we checked in on that one, it was in a bit of a mix-up at Flipkart between the Windows and Android version of the device. The Xolo Q900s Plus is listed as an Android 4.4 handset, so hopefully there won't be any mishaps this time around. OS aside, the Q900s Plus weighs in at 100g which is the exact same weight of the regular Q900. I guess we'll call it a tie?
The rest of the Xolo Q900s Plus specs show a Dual-SIM phone with a 4.7-inch HD display, quad-core 1.2GHz Snapdragon 200, and 1GB of RAM. You'll get 8GB of expandable (up to 32GB) storage to work with, and the front-facing camera is listed at 2MP while the rear snapper is a surprisingly large 8MP sensor. Rounding things out is Wi-Fi, Bluetooth, 3G, EDGE/GPRS, GPS/A-GPS, and a 1,800mAh battery.
The Xolo Q900s Plus is the same handset as the previously released Q900s, but with a better display. The original had a resolution of 540 x 960 compared to the 720p display on the Plus. Availability has yet to be announced, but the Xolo Q900s Plus price is listed at Rs. 8,299 on the company's official website.
Via – Fonearena