Galaxy S6 prototype that got tongues wagging was fake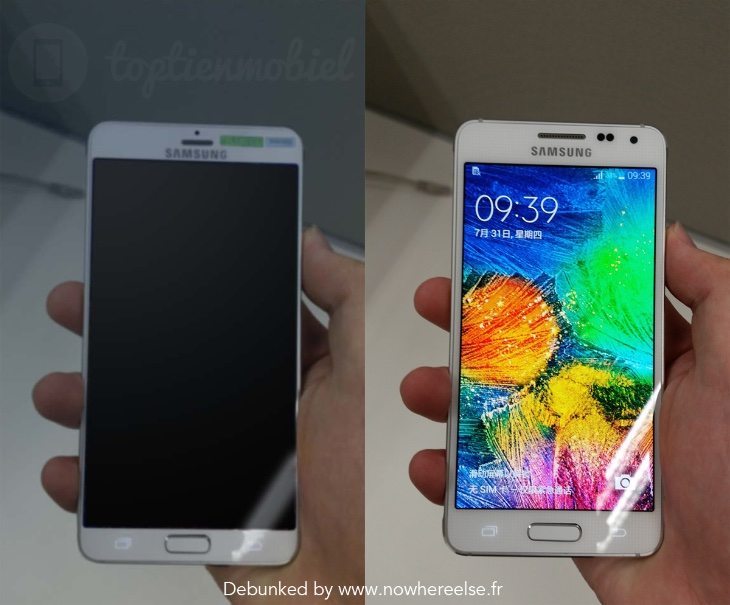 Hey ho, another day, another rumor unravels. Over the last couple of days there has been plenty of talk about some images that emerged that were purported to be of the Samsung Galaxy S6. We hadn't quite got round to showing readers these photos as we weren't convinced, and now we know the Samsung Galaxy S6 prototype that got tongues wagging was a fake.
It's anticipated that the Samsung Galaxy S6 will be revealed early next year, and the image that you can see immediately below was claimed to be a prototype of the device. It was published by little known site Toptienmobiel, and SamMobile noted that stickers to the top of the handset indicated that this was not the final version. The latter site also noted that the images couldn't be verified, but that didn't stop the web getting hugely excited, and many sites published the photos believing it was the real deal.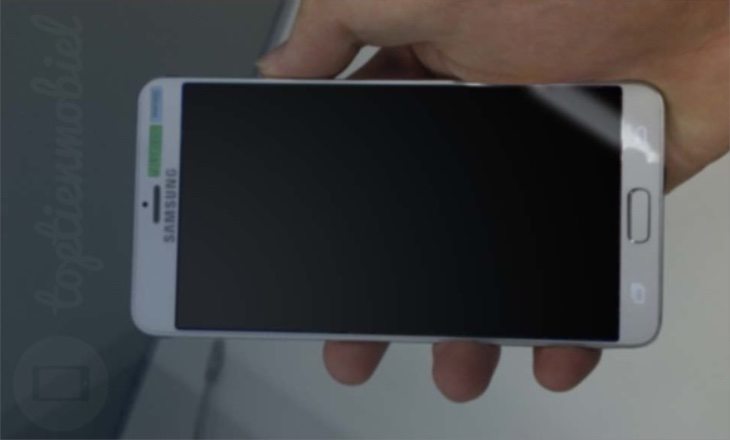 The handset shown has metal edges and slim bezels but is really not worth discussing further, as the idea that this is a prototype has now been firmly discredited. NowhereElse.fr, an often reliable source, claims that the photos are nothing but a distortion of the Samsung Galaxy Alpha that has been altered to show slimmer bezels, slightly different edges and a smaller Home button. The image shown below this article shows the so-called prototype alongside the Galaxy Alpha to illustrate this.
While we cannot say what the Galaxy S6 will look like at this time, there have already been leaked specs from benchmark appearances. Unofficial specs so far include an Exynos 7420 octa-core processor, Mali-T760 graphics, a 5.5-inch display with QHD resolution of 2560 x 1440, 3GB of RAM, and 32GB of internal storage. Different leaks have pegged the rear camera at 16-megapixels or 20-megapixels so this is less clear, although it could be that they both exist in different variants.
We're still not convinced of the display size being this large, but with major tech events lined up for early next year it shouldn't be too much longer before we hear more about official specs, and hopefully a release time for the Galaxy S6. Now we know that the images that caused quite a stir were a hoax, it would be good to hear what you'd like to see design-wise for the phone.
What are your thoughts on the design of the Samsung Galaxy S6? What do you think that Samsung could bring to the tablet that would really please potential buyers as far as the phone's appearance is concerned? Let us know by sending your comments using the box below.