The Lenovo P70 specs show a massive battery with 46 days battery life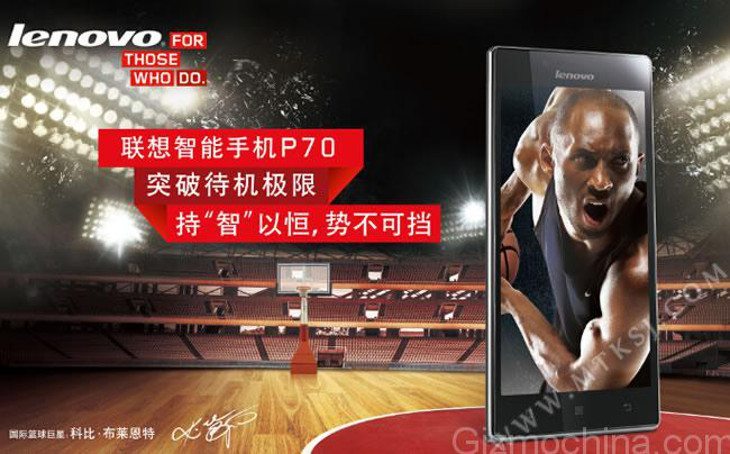 Yesterday, we briefly talked about the oddly named Lenovo Fancy Maker line and today we've gotten word on a new handset from the company. It's called the Lenovo P70t, and it is a handset you may want to consider if you dig long-lasting batteries.
Lenovo has been on a bit of a mid-range tear lately, but the Lenovo P70t specs show that it's got a bit more pep in its step than other handsets in its class. The smartphone's main feature is the battery though, and it is large at 4,000mAh. The company claims it can provide 46 days of battery life in standby mode which is a claim we'll have to see to believe.
The rest of the Lenovo P70t specs show a 5-inch display with a resolution of 1,280 x 720, and under the glass you'll find a 64-bit Mediatek MT6732 chip. The device will have 1GB of RAM, and you'll get 8GB of expandable storage to work with. Rounding things out is a 13MP/5MP camera combo, LTE, Bluetooth, WiFi and dual-SIM functionality. The OS wasn't mentioned, but we have to assume it will run Android 4.4.
Lenovo hasn't set a release date or announced global availability for the Lenovo P70t at this time. That said, it is expected to arrive in China and it shouldn't break the bank. Lenovo's products have a way of trickling down to other regions, so we'll keep you in the loop as we learn more about the P70t's international availability.
via – Gizmochina