Micromax Yu Yureka vs Microsoft Lumia 535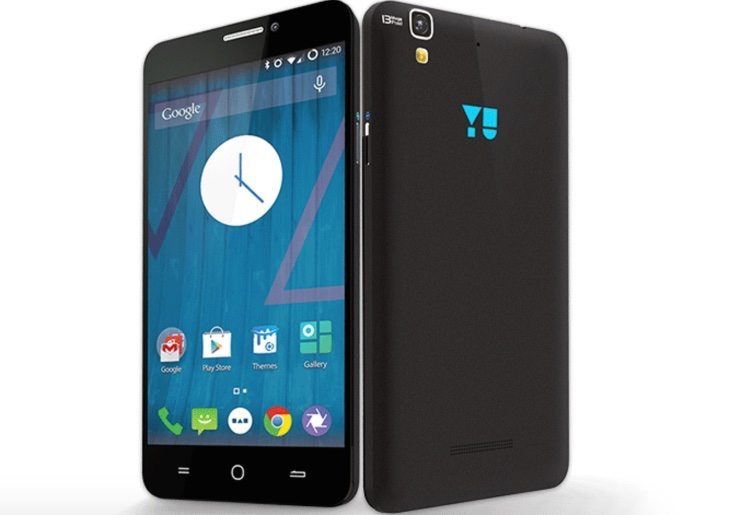 There's some tough competition at the affordable end of the smartphone market in India right now, and the Microsoft Lumia 535 has been a popular choice since its recent release. However, Micromax recently launched the Yu Yureka, and as a CyanogenMod OS phone this is attracting a huge amount of interest. Today we're considering the Micromax Yu Yureka vs. Microsoft Lumia 535 specs and price.
The Lumia 535 Dual SIM released this month while the Yureka will become available in the second week of January, with online registrations now open at Amazon India. The Yureka is also a dual SIM device. By comparing the key specs and more we hope to be able to help you make up your mind about which will be the best option for you if you have these phones on your shortlist.
Processors
The Micromax Yu Yureka has a Snapdragon 615 octa-core processor (4 cores at 1.5GHz and 4 at 1GHz) and Adreno 405 graphics. The Lumia 535 Dual SIM has a 1.2GHz Snapdragon 200 quad-core processor and Adreno 302 GPU.
Display
The Yureka has a 5.5-inch IPS display with resolution of 1280 x 720 and 267 ppi. The Lumia 535 has a 5-inch IPS LCD display with resolution of 960 x 540 and 220 ppi.
RAM and Storage
The Yureka has 2GB of RAM and 16GB of internal storage that's expandable to 32GB via microSD. The Lumia 535 has 1GB of RAM and 8GB of internal storage, this time expandable to 128GB.
Camera set-up
The Yureka has a 13-megapixel rear camera with autofocus, LED flash, and 1080p video capture, as well as a 5-megapixel front-facing camera. The Lumia 535 has a 5-megapixel rear camera with autofocus, LED flash, and 480p video capture, and also a 5-megapixel front-facing unit.
Battery
There's a removable 2500 mAh battery for the Yureka while the Lumia 535 has a removable1905 mAh battery.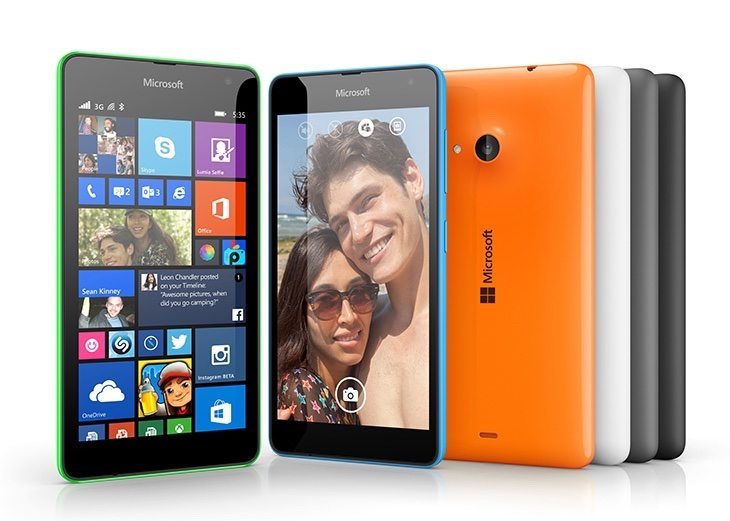 Connectivity
Both phones support 3G, WiFi 802.11 b/g/n, Bluetooth 4.0, and GPS, but the Yureka also has 4G LTE connectivity.
Operating System
This is probably the major difference between these phones. The Yureka runs CyanogenMod 11 OS based on Android 4.4 KitKat and receiving monthly OTA updates. It also has an unlockable bootloader and even if you root the phone it will still be covered by the warranty. The Lumia 535 runs Windows Phone 8.1 with the Lumia Denim update. These handsets offer completely different software experiences, and you will need to decide which you prefer.
Dimensions and Weight
The Yureka measures 154.8mm x 78mm x 8.8mm but the weight has not been specified. The Lumia 535 measures 140.2mm x 72.4mm x 8.8mm and weighs 146g.
Price
Now we get to the price factor and this often makes a big difference when trying to choose between two handsets. However, in this instance the pricing is very close. The official Micromax Yu Yureka price is Rs. 8,999. The Microsoft Lumia 535 Dual SIM launched at Rs. 9,199 but can now be found from around Rs. 8,750 depending on colour option and retailer.
Checking out the specs we can see that the Yu Yureka is unmistakably superior in this respect. It has a faster octa-core processor, a larger display with higher resolution, more RAM and internal storage, better camera capabilities, a higher capacity battery, and 4G LTE support. We're not going to say that the Cyanogen Android-based OS is better than Windows Phone as that's very much a case of personal preference, although it will be a big appeal of the Yureka.
By comparison the Lumia 535 benefits from a higher level of expandable storage, but that's about it! However, potential buyers also need to take into account their choice of handset design and build quality as well as after sales service, and there's no doubt that many people like the Lumia branding.
Considering all of the above we'd like to know which of these two affordable handsets gets your vote. Will your pick be the Micromax Yureka or the Microsoft Lumia 535? Do let us know as we always appreciate your comments.