The Xiaomi Arch appears with dual-edged display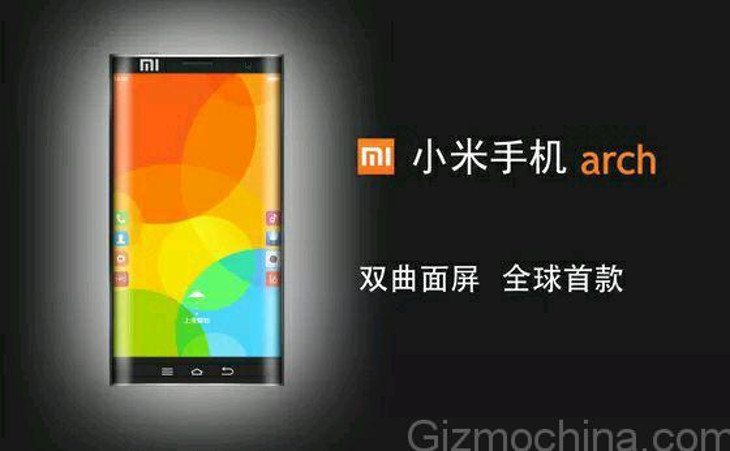 Xiaomi has some exciting products planned for the months ahead, and yesterday we talked about the upcoming Xiaomi Redmi Note 2 specs. If you weren't impressed by that device, maybe the Xiaomi Arch and its dual-edged display will get your attention.
Samsung started the "edge" wars with the Galaxy Note Edge, and it looks like Xiaomi is next up at the plate. A poster appeared today showing a device dubbed the Xiaomi Arch, and it clearly shows a smartphone with a dual-edged display. You can see icons for the phone and contacts on one side of the display while the camera and several others fall on the opposite side.
The poster touts the Xiaomi Arch as the world's first dual-edged display, but that's about all we have to go on. Rumor has it Samsung is hard at work on a dual-edged version of the Galaxy S6, and you can bet the farm we'll see a dual-edged version of the Note next year as well. If the Arch is legit with its claim of being "the first" that means we should see something concrete within the next month.
On the flipside of the Xiaomi Arch news is the fact the company generally doesn't put out smartphones of this nature. The Note Edge is pricey whereas Xiaomi's handsets are much more affordable. That being said, the company doesn't have to use a QHD Super AMOLED display and have innards like the Note Edge, so there are definitely ways to keep the cost down on something like this. For now, we have to take this one with a grain of salt, but we don't think it will be long before we start seeing "edged" devices from China.
What do think about the prospect of a Xiaomi Arch smartphone with a dual-edged display?
source: Gizmochina