2015 New Year wishes and wallpaper for iPhone and iPad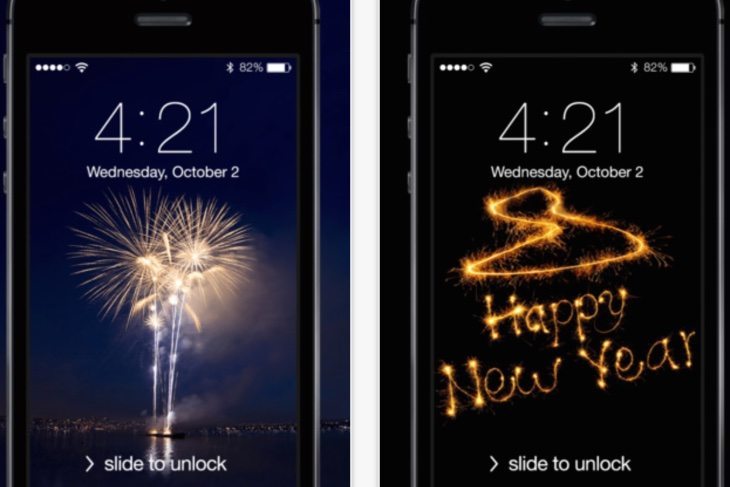 There are a great selection of mobile apps around that can really help make the best of any occasion, and one of the best times of the year is when one closes and another year begins. New Year's Eve is now just a day away and so we've rounded up some of the best 2015 New Year wishes and wallpaper apps for iPhone and iPad.
Being able to send messages to your friends and family for the New Year is always popular, and with the use of a smartphone or tablet app you can customize and personalize those wishes. Simply hit the individual title links to be find out more or to download the apps from iTunes.
The first app we have for you is free and it's called Happy New Year 2015 — Greetings, Quotes and Wishes. It's compatible with iPhone, iPod touch and iPad running iOS 4.3 or later. The app enables you to send heart-warming or humorous greetings to friends and family and includes New Year wishes and quotes. It also enables you to send greetings worldwide with "Happy New Year" in different languages.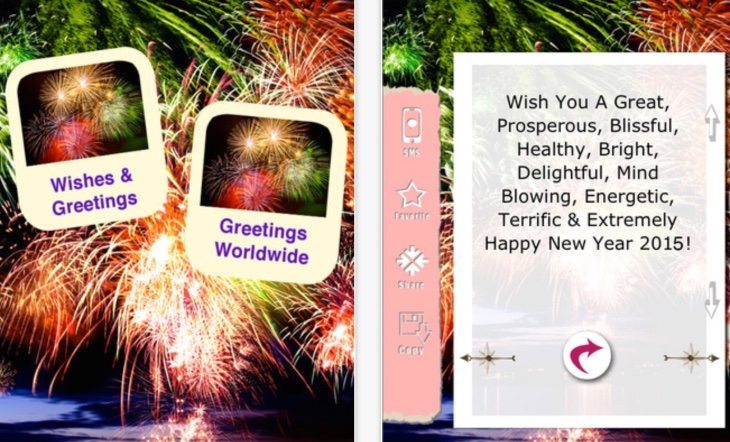 Another choice is Happy New Year — Best wishes for 2015. This app is priced at $0.99 and it's compatible with iPhone, iPod touch or iPad running iOS 4.3 or later. The app was recently updated for 2015 New Year and it includes New Year wishes, quotes and blessings for text messages. These don't require cutting and pasting as they are text ready and the app is a good way of ringing in 2015 and delighting your loved ones. The wishes and quotes can also be shared or copied with one click to the clipboard.
If it's wallpapers you're after then how about Wallpaper Drive 2015 — Best Happy New Year Cards and Wishes Wallpapers Edition. This one is priced at $0.99 and compatible with iOS devices running iOS 6.0 or later. This app has high definition wallpapers, and features an easy to use interface and effects enabling users to edit and enhance images and text. There's also a slideshow to browse through the available images and the customizable wallpapers can be used for your device and shared via Facebook, Twitter or email.
Our final suggestion is New Year Wallpaper and this is a free app compatible with devices running iOS 5.1.1 or later. This includes a large variety of high quality HD images and users can customize the wallpapers they download. Photos you have taken on your device can also be uploaded and the wallpapers can be shared via Facebook, Instagram and Twitter or gifted to friends and family on Facebook or through email.
We hope that at least one of the above iOS New Year apps will provide you with just what you're looking for. You may also be interested in our pick of New Year 2015 countdown and fireworks apps. Finally we'd like to wish all of our readers a very happy and peaceful New Year!