Verizon unveils the Ellipsis Jetpack Hotspot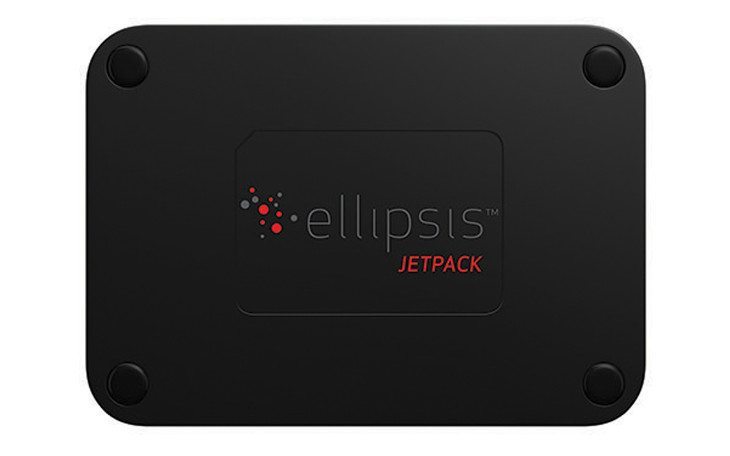 We've covered the Ellipsis line from Verizon several times this year, and a new accessories has just been added to the mix. It's called the Ellipsis Jetpack Hotspot, and it has arrived to fill all your wireless mobile needs.
A lot of us tote around wireless devices, and there's nothing worse than being sans WiFi when you need it. If you don't have an LTE equipped slate, you're out of luck unless you tether and that's not something a lot of folks know how to do. This is where the Jetpack Hotspot comes in handy as it allows you to create your own wireless network while you're on the go.
The Verizon Ellipsis Jetpack Hotspot lets you connect up to 8 WiFi enabled devices at once. The XLTE capable gadget comes with a 2,100mAh battery to ensure it won't run out of juice when you need it, and there's even a tiny OLED display that gives the information on data use and battery life. In terms of size, it measures 3.07" x 2.20" x 0.49" with a weight of 2.9 ounces so it's not going to take up much space in your pocket or bag.
The Ellipsis Jetpack Hotspot is available to purchase today online from Big Red, and it is priced at $0.99 with a new 2-year deal. If you already have a MORE Everything account, you can add the Jetpack Hotspot to your plan for $20 monthly access.