Samsung Galaxy Note 4 vs LG G Flex 2 initial thoughts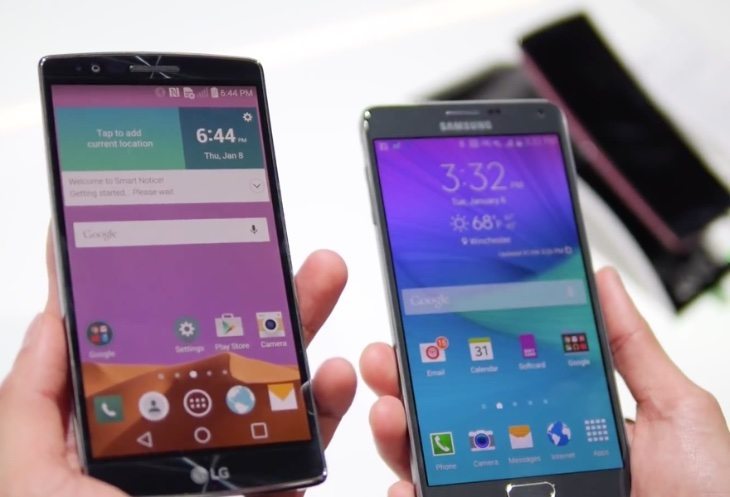 The Samsung Galaxy Note 4 is at the top of the phablet tree and massively popular among buyers. It's about to be joined by the recently announced LG G Flex 2, and some may be trying to choose between them. We'll be bringing readers a full comparison between these two devices in time, but for now we thought we'd share a video showing the Samsung Galaxy Note 4 vs. LG G Flex 2 and some initial thoughts.
The Note 4 released in October last year so it has only been available for a few months. The LG G Flex 2 is expected to release later this month, and it has a 5.5-inch display as opposed to the 5.7-inch display of the Note 4. We've written numerous articles now on the Galaxy Note 4 (here), and if you want further info on specs and more of the G Flex 2 you might want to check out our article from the launch of the device.
Two distinguishing features of these smartphones is that the Galaxy Note 4 has the S Pen stylus while the LG G Flex 2 has a curved flexible casing, but it's always good to see devices alongside each other for a better idea. The YouTube video that we've embedded beneath this post comes from Phone Arena and gives a hands on first impressions comparison.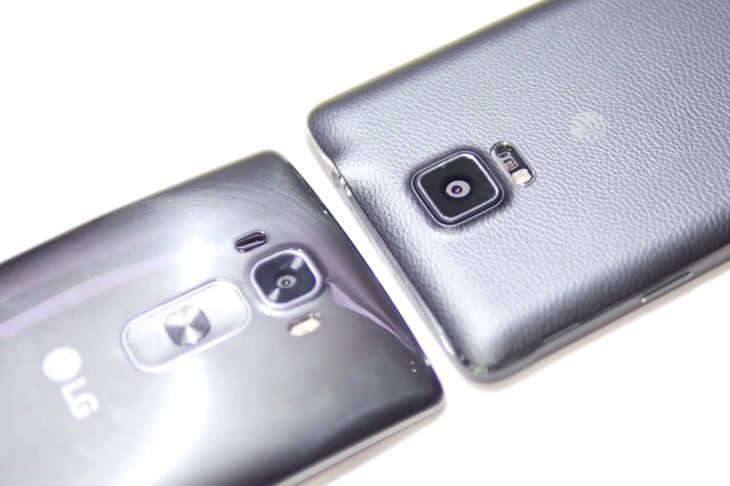 It begins by showing the designs of the two handsets, and when placed next to the Note 4 you'll get a really good idea of how much curve there is on the G Flex 2. You'll also see the reverses of the two phones and hear about the self-healing properties of the rear casing on the new LG handset. They are not too far apart in size, and then the reviewer moves on to discussing the displays, which both receive plenty of praise.
The video goes on to cover the cameras and processors, and it gives an opportunity for some good close-up looks all around the two devices. We'll be writing a lot more about the LG G Flex 2 over the coming weeks, so do check back with us for more. For now we'd like to hear what your first thoughts are about these phablets.
Were you about to purchase the Samsung Galaxy Note 4? If so, has the official launch of the LG G Flex 2 made you think twice? Drop us your comments using the box below.