New Apple Patent shows a Joystick home button for iPhones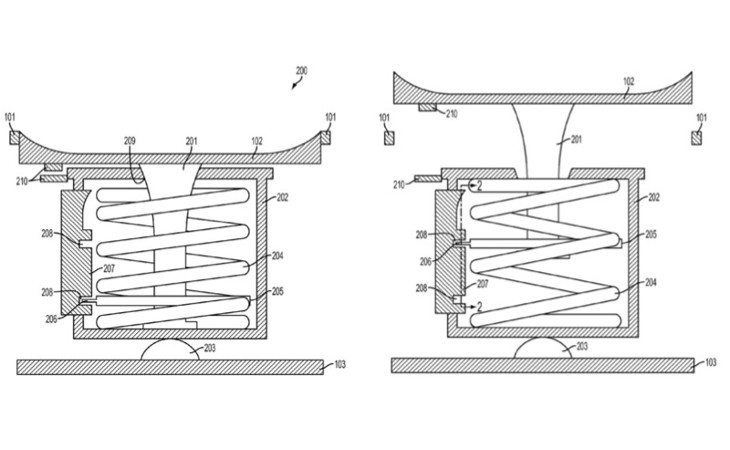 Patents. They're cool to look at, but many never see the light of day. We've taken a look at some wacky patents in the past, but a new one from Apple is by far one of the more interesting ones we've seen. It doesn't involve an iris scanner, but it's an addition that would thrill gamers.
The new Apple patent shows joytick that pops out of the home button on the iPhone — we told you it was crazy. Known as a "multi-function" input device, the home button would have a spring like apparatus that would allow for a joystick to spring up. It sounds simple enough in principle, until you consider Apple says the home button would function just like it normally would.
The reasoning behind Apple mini-joystick is simple. They claim gamers don't like their digits to block out a portion of the screen when dealing with on-screen controls. Well, we would have to agree with Apple on that simple fact, and you can't throw a rock without hitting a portable controller or a mobile gaming gadget these days. Having one already built-in to the handset would certainly solve a lot of problems.
A pop-up joystick with Touch ID is something we have a hard time wrapping our heads around, but it would be extremely cool to see. It would also be very useful for things outside of gaming if implemented properly. Will we see a joystick on the home button of the iPhone 7? It's very unlikely, but it is something Apple could certainly pull off down the road.
Would you love to see a joystick built into your favorite smartphone?
via – 9to5mac,  Patently Apple   source: USPTO