Possible LG G4 specs uncovered by LG H810 listing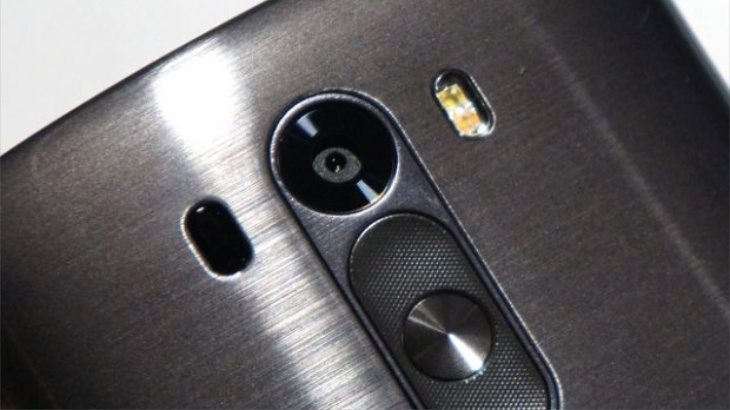 The LG G4 is certainly going to make an appearance sometime this year; whether it will happen at the upcoming Barcelona Mobile World Congress at the beginning of March, or later in the year (possibly in May, like its LG G3 predecessor) is yet unknown, but rumors and leaks are already trying to anticipate some of the internals the South Korean phone maker will utilise for the 2015 flagship. This particular report, as well as the one we're looking at today, seems to predict that most of the core specifications and components of the recently announced LG G Flex 2 will make it to the LG G4. We've already heard reports talking about a Quad HD screen (like on the LG G3, but with a slightly smaller screen size, in the neighbourhood of 5.3 inches), and a Qualcomm Snapdragon 810 processor (like on the G Flex 2), alongside a spec bump for the camera, moving up from the 13MP system on the G3 to a possible 16MP unit.
However, today's report is based on a UAProf (User Agent Profile) file hosted on LG's servers. While the LG G3 had model numbers formatted as LG G3 D85x, the phone we're looking at here is a certain H810, so, while it might be the LG G4 (judging by the specs), it might as well be another phone altogether, equipped with high-end specifications (though some believe that H810 could stand for the model number of a carrier version, Â namely AT&T USA).
However, the AT&T versions of previous G-phones from LG (G2 and G3) all used the D model name convention, and we've seen no evidence of LG dropping that. In any case, that's not to say it is impossible, but we tend to believe that we're likely looking at another phone here (a high-end one, at that), rather than the LG G4, or one of its carrier versions.
The UAProf file doesn't say much, but it does confirm the Quad HD display (not that we expected LG to drop the resolution from the G3 anyways). We'll, of course, tell you more as soon as we get more info on this.
Source: LG
Via: GSM Arena