HTC Desire 626 leak implies phone could show up at MWC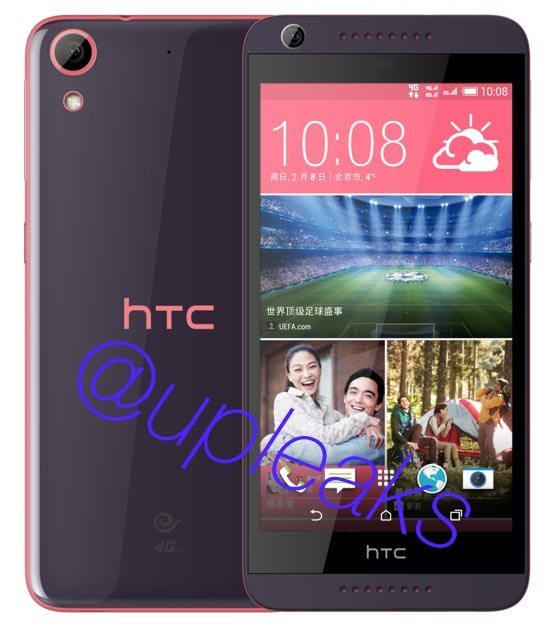 Just in case the HTC One M9 (often referred to as the Hima, but there's no real evidence that the two are one and the same device), and the newly leaked HTC One M9 Plus don't get to stand in the official March 1 HTC spotlight at the pre-MWC special event in Barcelona, here's what you can look forward to: new Desire phones. Just to refresh your memory, last year, at the 2014 MWC, everyone expected HTC to unveil its yearly flagship; needless to say that this never happened, as the One M8 was unveiled at a later special event, and, at the Barcelona show, we saw a new Desire phone.
While we're hoping this will not be the case this year, we'd better be prepared, and the HTC Desire 626 leaked today (pictured above and below) might be a great candidate for an MWC phone. However, don't expect One M9/flagship-like specifications, as the phone wearing the A32 codename purportedly features an octa-core MediaTek processor clocking at 1.7GHz, in addition to 2GB of RAM. Apparently there will be another version of the device which will be powered by a quad-core Snapdragon 410 chip clocked at 1.2GHz, helped by a single gigabyte of RAM. The HTC Desire 626's screen, as per the leak, is one of five-inches, and has an HD 720p resolution, meaning 1280 x 720 pixels.
In terms of its camera capabilities, the HTC Desire 626 will feature a 13MP camera on the back with LED flash, as well as a five-megapixel front-facing unit (no word on UltraPixel features). Stills snapped with these two cameras, in addition to your documents and media, will be stored on the 16GB of internal storage available on the phone.
A 2,000mAh battery will make sure to power your phone, while Android 4.4 KitKat will be the platform of choice out of the box, though it will likely receive an update to Android 5.0 Lollipop. The situation is not very clear with regards to whether the HTC Desire 626 will have HTC's Sense on top of Android (as it hasn't been ported yet to MediaTek powered devices), or maybe just run BlinkFeed by itself.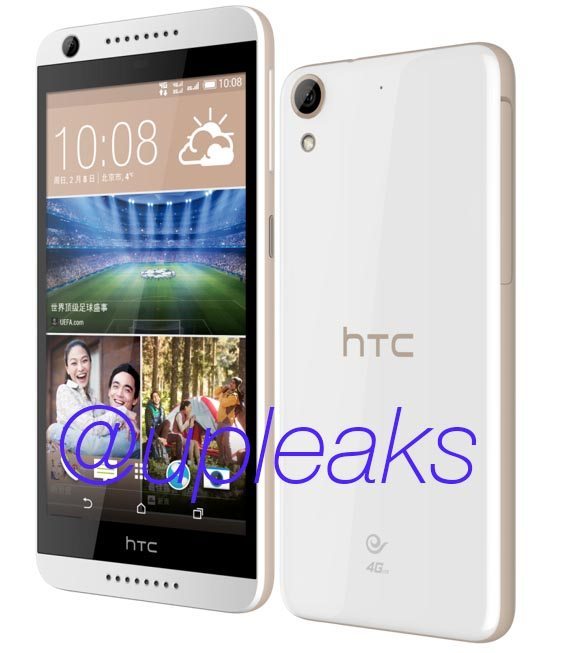 Source: @upleaks