Galaxy Note 3 Android Lollipop update beats Note 4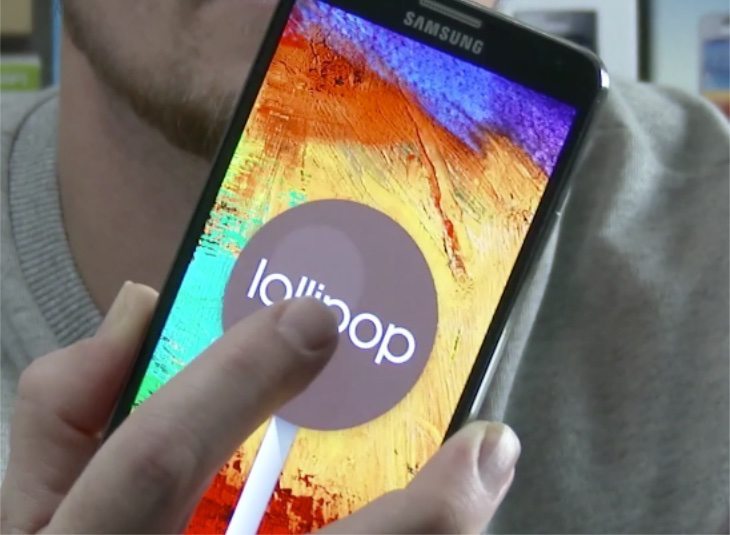 The process of pushing out the Android 5.0 Lollipop update is going very slowly and although the official upgrade has now appeared for the Samsung Galaxy S5 in some regions, it has yet to appear for the Galaxy Note 4. Now there's some surprising news with reports that the Galaxy Note 3 Android Lollipop update has beaten the Note 4, for some owners at least.
We've previously shown a preview of Lollipop on the Galaxy Note 3, but hadn't expected for one minute that the official update would start rolling out for the phablet before it appeared for the newer Note 4. Recently Android 5.0 has been moving closer for the Galaxy Note 4, but although it has been rumored to appear this month it still hasn't surfaced. Owners of the device could be alarmed to hear the latest news on this then.
The official Lollipop update has now begun rolling out for the Galaxy Note 3 in Russia. It has build number N900XXUEBOA6 and offers up the new-look Material Design, improved performance, notifications on the lockscreen and much more. While this update has only appeared in Russia so far, it's a good indicator that Lollipop will soon be spreading to the Note 3 in further regions. As usual though, it could take some weeks or months to release for all markets and carrier versions.
Owners of the device in Russia will now be receiving notifications to update, or can check manually in Settings followed by About Phone, followed by Software Update. SamMobile also offers a download link for the firmware to flash the update manually, although we always recommend waiting for the official update to be pushed out unless you really know what you're doing.
Are you a Samsung Galaxy Note 3 owner happy to hear that this update has now started rolling out? Maybe you're a peeved Galaxy Note 4 user and expected to get Android 5.0 Lollipop first? Let us have your comments on this.