Micromax Yu Yureka vs Panasonic P55 specs showdown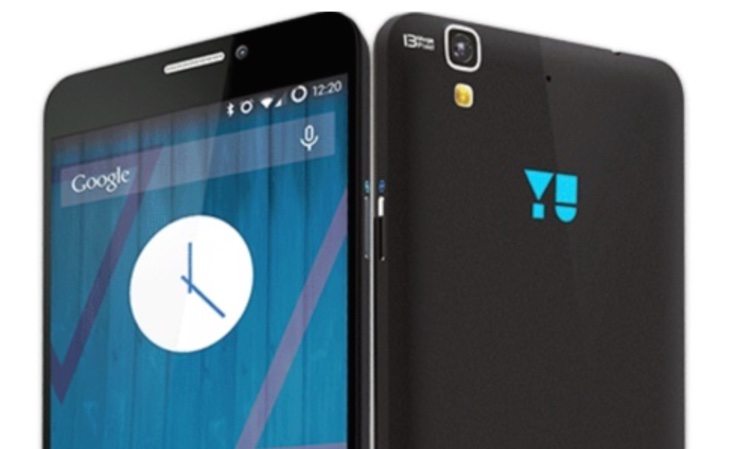 The Micromax Yu Yureka is whipping up a storm right now in India as a smartphone that offers real value for money. The Android dual SIM handset is being sold through flash sales via Amazon and is in hot demand. The Panasonic P55 might not be such a familiar name but has found a niche since its launch a few months ago, and it's close in price to the Yureka. Today we're looking at the Micromax Yu Yureka vs. Panasonic P55 in a specs shootout as well as price and more.
We've already compared the Yureka with several other phones available for India, including the Xiaomi Redmi Note 4G, Asus Zenfone 5, Moto G, Lenovo A6000 and more. If you want to see any of those comparisons as well as reviews and more you can see our previous articles on the Yureka from here. We've written less on the Panasonic P55 but you might like to check out our specs comparison of it against the Microsoft Lumia 535 here. Let's focus on the key specs.
Processors
The Micromax Yu Yureka is equipped with a Snapdragon 615 octa-core processor with 4 cores at 1.5GHz and 4 at 1GHz, and an Adreno 405 GPU. The Panasonic P55 has a 1.2GHz quad-core processor, but the chipset and graphics are unspecified.
Display
There's nothing between them here as both the Yu Yureka and the Panasonic P55 have a 5.5-inch IPS screen with 1280 x 720 resolution and 267 ppi.
RAM and Storage
The Yureka has 2GB of RAM and 16GB of internal memory that can be expanded via microSD to 32GB. The P55 has 1GB of RAM and 4GB of internal storage, also expandable to 32GB.
Camera set-up
The Micromax Yureka packs a 13-megapixel rear camera with autofocus, LED flash and 1080p video recording capability, as well as a 5-megapixel front-facing snapper. The Panasonic P55 has an 8-megapixel rear camera with autofocus, LED flash and 1080p video capture, along with a 2-megapixel front-facing unit.
Battery
The Micromax Yureka and Panasonic P55 both have a 2500 mAh battery.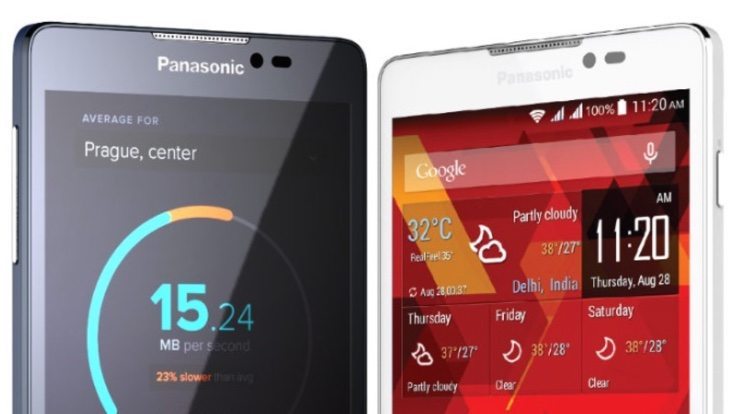 Connectivity
Both phones have 3G, WiFi 802.11 b/g/n, Bluetooth 4.0, GPS, and microUSB 2.0. However, the Yu Yureka also supports 4G LTE.
Operating System
This could be a deciding factor for some buyers as the Yu Yureka runs the CyanogenMod 11 OS based on Android 4.4 KitKat. This offers users monthly OTA updates and the benefits of a customizable experience. The Panasonic P55 runs Android 4.4.2 KitKat.
Dimensions and Weight
The Yu Yureka measures 154.8mm x 78mm x 8.8mm (weight unspecified). The P55 measures 149.7mm x 77mm x 7.9mm and weighs 148g.
Price
The Micromax Yu Yureka is priced at Rs. 8,999. The Panasonic P55 launch price was more expensive at Rs. 10,290 although it can now be found cheaper according to retailer. We've seen it on sale recently from around Rs. 8,000.
Bearing all of the above in mind it's hard to recommend that readers purchase the Panasonic P55. Although the current price of the P55 is now less than the Yu Yureka, the Micromax phone has many benefits over the Panasonic handset. The many advantages of the Yureka include a faster processor that's also octa-core, more RAM and built-in internal storage, better camera capabilities, and 4G LTE support.
The P55 is slimmer than the Yureka handset though and may suit some buyers who don't want to try out the CyanogenMod experience. Other factors to take into account include your choice of design, build quality, and after-sales service, but on paper if you can afford to pay more for the Yureka that seems to make more sense. Of course this also depends on whether you can manage to purchase it in the flash sales.
Considering all of this we'd like to hear your verdict on these two smartphones for India. Are you more likely to buy the Micromax Yu Yureka or the Panasonic P55? We appreciate your comments.