Samsung Galaxy S5 on Verizon US Android 5.0 Lollipop release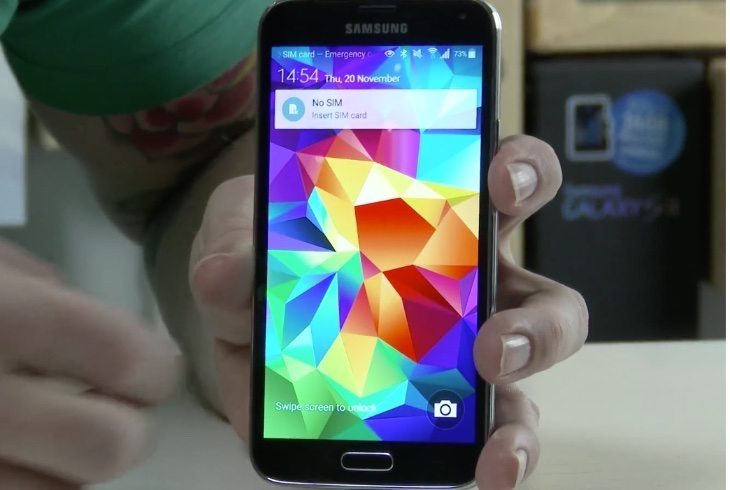 The Samsung Galaxy S5 smartphone started to receive the Android Lollipop in some regions in early December, and more recently the update started to arrive for the UK. Owners of devices in the US are pretty often among the last to receive Android updates, but there's some good news today on that score, at least for one carrier version. Samsung Galaxy S5 Android 5.0 Lollipop is now releasing for Verizon US.
Every time we see a new Android update arrive there's a fair amount of frustration among US owners of devices, as they often get left behind. With that in mind it's quite a surprise to see that Verizon is now rolling out Android Lollipop for its Galaxy S5, especially as Big Red doesn't have a great reputation for providing speedy updates. This news makes the carrier the first in the US to push out this update.
Verizon announced the move yesterday and some of its customers with the Galaxy S5 are already receiving the OTA (over-the-air) update. Users of the phone will receive notifications about the update to their device, although a little patience may be required as it could take a few days to reach everyone. If you don't want to wait, you can check manually to see if the update is ready by heading to Settings.
The update is arriving first as a smaller update, which then readies your phone for the larger update immediately after installation. It has build number LRX21T.G900VVRU1BNLC and brings a whole swathe of improvements and new features including the new Material Design look and enhanced TouchWiz UI. This update also offers performance optimizations for a smoother feel.
Hopefully owners of the device on AT&T, Sprint, T-Mobile and other carriers may also be receiving this update before too much longer. You might like to check out a taster by watching a recent video comparison of a Galaxy S5 on Lollipop vs. Galaxy S5 on Android KitKat.
Are you one of the lucky owners of Verizon's Samsung Galaxy S5 who has already received the Android Lollipop update? If so what do you think of the new improved experience it offers? Let us know with your comments.
Source: Verizon (pdf)
Via: GSMArena