Samsung Galaxy S5 Android Lollipop UI vs Galaxy S5 on KitKat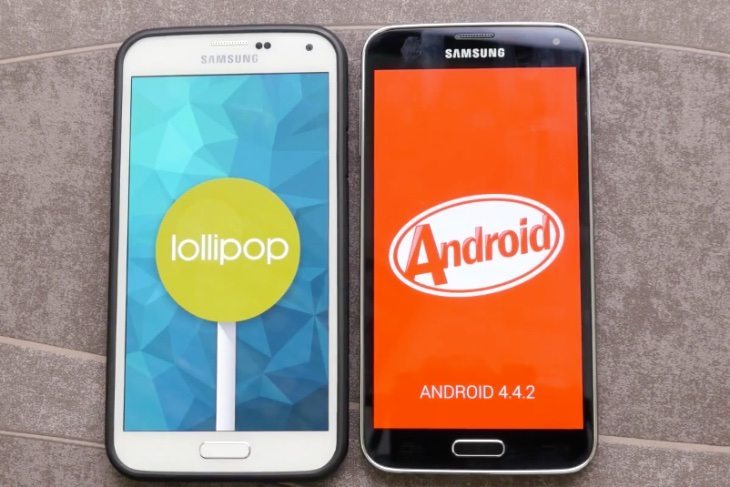 If you are the owner of the Samsung Galaxy S5 flagship, you may or may not have received the Android 5.0 Lollipop update for it yet. This upgrade is rolling out right now for some regions but has yet to arrive for others, and it brings changes for the user interface. Today we have a Samsung Galaxy S5 Android Lollipop UI vs. Galaxy S5 on KitKat comparison to show you, so that you can see the differences in how they look.
Back in early December the Android Lollipop update started to appear for the Galaxy S5 in South Korea and Poland. It has also now reached other regions such as Spain and Malaysia, and only a few days ago we reported that some owners of the S5 in the UK were also now receiving this update. We've already shown a video review of the Galaxy S5 vs. Nexus 5 running Lollipop, and we think you'll find todays' comparison of the new and old looks interesting.
Android Lollipop is a significant update with new features and under-the-hood improvements, and one of the key changes is the new-look Material Design. We've placed a YouTube video from Phone Arena beneath this article, and it shows a UI comparison of an S5 on Lollipop alongside an S5 on Android 4.4.2 KitKat. It begins by looking at notifications before moving on to Settings where it shows for example a white background to Android Lollipop with Samsung's TouchWiz, as opposed to the dark background on the phone running Android KitKat.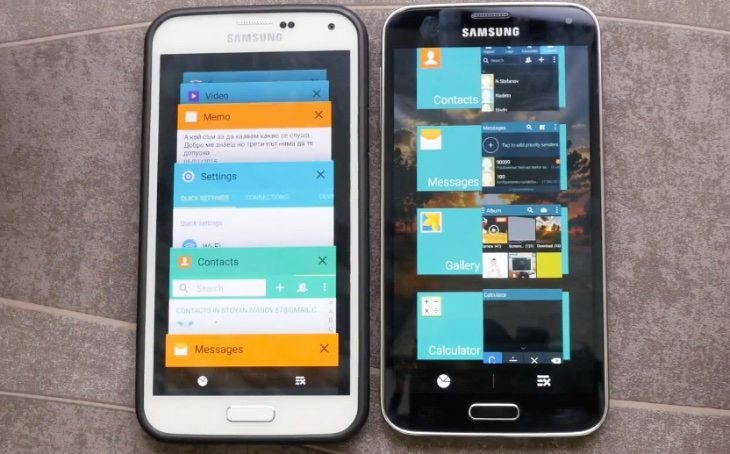 A more notable change concerns the Application Manager, with a more in-depth look available on RAM usage with the Lollipop version. The comparison goes on to show other aspects including changes to the Phone and Messaging apps and other default system apps, and finally the new carousel-like app switcher. In conclusion it's also noted that the Lollipop experience on the Galaxy S5 offers a snappier performance than with KitKat.
Once you've taken a look at the video below it would be good to receive your comments. Are you already running Android Lollipop on your Samsung Galaxy S5, or are you among the many still waiting?