HTC One M9 Dot View Case leaks new M9 design again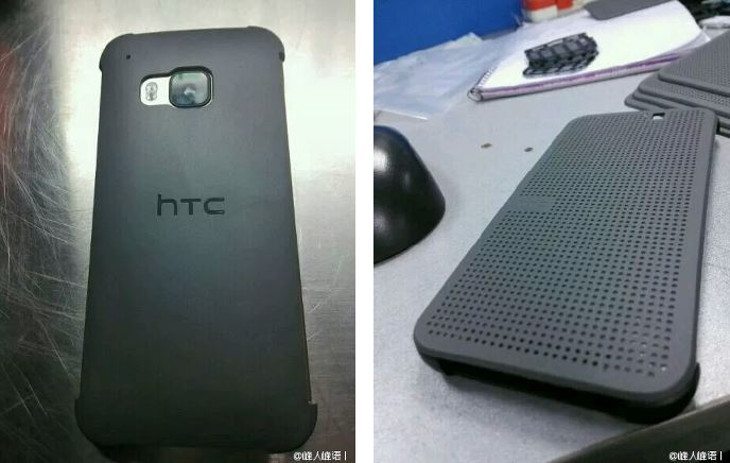 Not a day goes by that we don't hear of a new HTC One M9 rumor, and we've already touched on one earlier today. Well, get ready for another one. A new HTC One M9 case has appeared online, and it seemingly confirms part of the design… again.
This morning we talked about a new HTC One M9 accessory that had just shown up online in the form of an HTC One M9 Otterbox Case. We had previously discussed another M9 case that appeared on Amazon, and this new HTC M9 Dot View case leak backs up both of those. Unfortunately, the new leak doesn't reveal anything new about the front.
The new HTC One M9 case doesn't tell us anything about the specs, but it does give us a few important clues on the design. As you can see from the photo showing the rear, the new camera setup lines up with the Otterbox case and the rest of the leaks we've seen. This means the Duo Camera is a thing of the past as we'll see an updated sensor on the back of the upcoming handset.
A few weeks ago, we told you that HTC was thought to be hiding the final design of the HTC One M9 by putting its guts into dummy shells. While we still don't have any idea of what the front of the HTC One M9 will look like, its backside (or at least the sensor) is essentially a lock. What do you hope to see out of the HTC One M9 design?
via — GSMarena   source: Weibo